Economy
Wrestling fans refuse to hold championships in Saudi Arabia in protest of its violations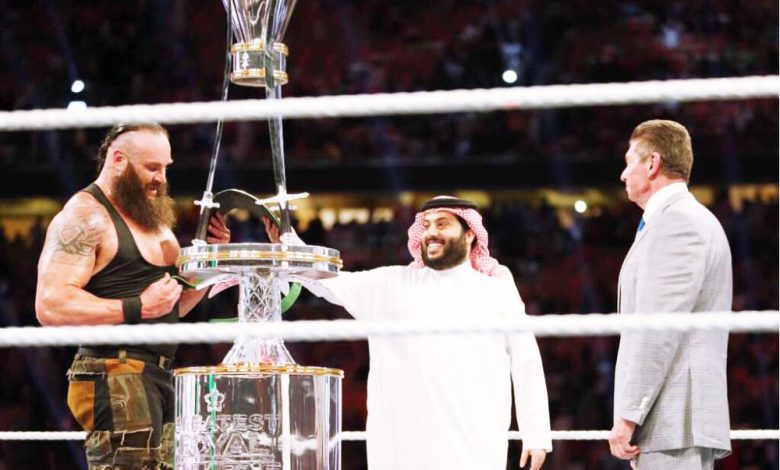 The wrestling public refuses to hold its championships in Saudi Arabia due to its criminal record and its violation of human rights.
This refusal comes after the Saudi Entertainment Authority granted World Wrestling Entertainment (WWE) a deal to set up wrestling shows in a 10-year contract.
WWE needs money right now in light of recent releases and cash cuts.
WWE is allegedly planning to hold two separate events. In fact, the King and Queen of the Ring tournaments are formulated especially for the next Saudi Arabia WWE event.
Sports tournaments will be held in the Saudi capital, Riyadh.
According to The Mix website, the Saudi approval came within the framework of whitewashing the vision of Crown Prince Mohammed bin Salman 2030.
Obviously, the deal encountered plenty of opposition. After all, fans had lots of problems with the country's morals and values.
Saudi was associated with a lack of women's rights. Furthermore, the country also faced scandal after the murder of journalist Jamal Khashoggi.
Despite the murder and the blatant lack of women's rights, WWE continued with its deal. However, no show took place in Saudi since Super ShowDown in 2020.
Of course, the deal between Saudi and WWE came to a brutal stop due to the coronavirus. But now things are leaning back to normalcy.
As the coronavirus is slowly getting under control, WWE plans on heading to Riyadh once more. It remains to be seen however how many wrestlers will be happy with the news.
Most wrestlers on the roster are hesitant heading back to Saudi.
After one of the events, it was reported several wrestlers were stranded in Saudi. The entire incident is still shrouded in mystery today.
And while several wrestlers were stuck in Saudi, Vince McMahon and his entourage left the country on a private jet.
There is plenty to say about WWE 's Saudi Arabia deal. Unfortunately, the large majority of people involved in it are far from happy.
At the end of the day, the deal is giving WWE heaps of money. Like always, money seems to win almost all arguments here.