Economy
The NEOM project, a city of illusion and propaganda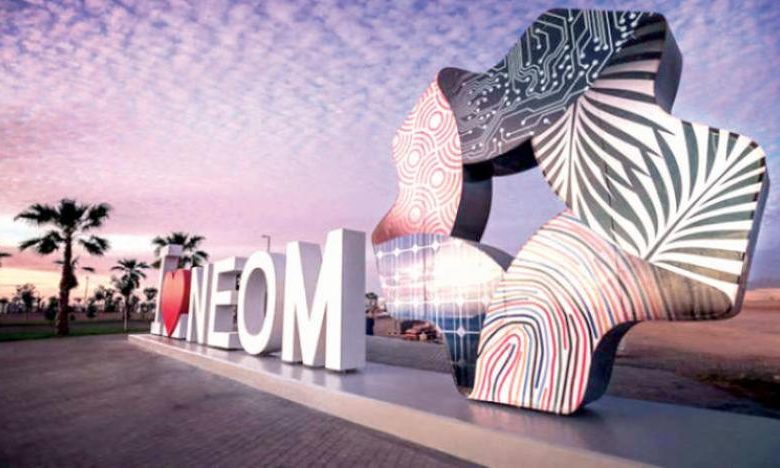 Facts prove that the NEOM project, which Crown Prince Mohammed bin Salman has long promoted, is just a city whose mainstay is an illusion and false media intimidation.
"A city with a length of 170 km contributes about 48 billion dollars to the Kingdom's GDP and provides 380,000 job opportunities, which will start working in the first quarter of 2021."
This is a statement made by Mohammed bin Salman that preoccupies the Saudis with promises that are impossible to achieve, such as the promise of abandoning dependence on oil in 2020 and that the offering of 1% of the Aramco oil company for subscription will be the largest in the history of the globe.
Then what about the millions of jobs that Mohammed bin Salman promised the Saudis years ago.
In fact, between 2018 and 2020, the number of jobs announced by Mohammed bin Salman reached more than 6.5 million.
The world's largest oil exporter, Saudi Arabia, faced an unprecedented substantial fiscal deficit in 2020, amounting to more than $79 billion.
The Kingdom recorded the highest unemployment rate in the country's history in two decades, reaching about 15.5%. The value-added tax increased threefold to cover the enormous expenditures of the state.
In the midst of all this, bin Salman continues to turn Saudi Arabia into an investment-repelling environment. When he waves his new promises, people imagine the saw he carried to kill journalist Jamal Khashoggi.
And when he invites foreigners to invest in the country, they remember the human rights violations that affect businessmen and the country's notables.
When he mentions stability in the Kingdom, they evoke the conflicts and tension experienced by the ruling family. Does bin Salman notice that his illusory promises kill hope in the people and not revive it?
Bin Salman was known for his lack of media appearances and meetings. However, his meetings with the media since his ascension to the political scene in the Kingdom have brought many contradictions, promises and lies, which contradict what is happening on the ground.
In 2016, Mohammed bin Salman stated that the war in Yemen was nearing its end and then returned to say in 2019 that he was optimistic that the war would soon be over.
But in fact, Bin Salman presented several initiatives to the Houthis (the last of which was a few days ago), all of which were rejected, and they responded by bombing several oil facilities in the Kingdom.
In 2016, Bin Salman said: "We consider ourselves the main ally of the United States in the Middle East!"
But in reality, relations are witnessing unprecedented tensions between the two countries, and bin Salman has not been able to meet or contact President Joe Biden or even meet with any American minister for more than a year.
Bin Salman has repeatedly promoted a pledge to stop relying on oil as a significant source of income. He stated in 2016 that by 2020, oil would no longer be a major source of income.
But in fact, oil still constitutes 60% of income sources, taxes 31%, and non-oil imports only 9%, according to official statistics for the year 2021 in the Kingdom.
Bin Salman also stated in 2016 that the Kingdom's non-oil revenues would be raised to more than an additional $1 billion.
However, non-oil imports (and non-taxes taken from citizens' pockets) decreased by 90 billion riyals in 2021 to become only 78 billion riyals, down from 168 billion riyals in 2017.
And in 2016, bin Salman said we only have a sin tax (taxes imposed on harmful goods), and some taxes may be imposed on luxury goods.
The reality shows that the value-added tax was approved in 2018 at 5% and raised to 15% in 2020, with the imposition of other fines, which constitute a third of government imports according to 2021 statistics.
Bin Salman also pledged in 2018 that "there will be no imposition of new taxes until 2030," while the value-added tax was raised from 5% to 15% in 2020, with the imposition of dozens of fines and other financial penalties on citizens, which are now burdening citizens, especially middle and working class.
In regional relations, bin Salman accused the State of Qatar in 2018 of recruiting some people to spy, and in 2022 he said that the dispute with Doha was "a quarrel between family members".
But later, bin Salman was forced to restore the relationship with Qatar without fulfilling any of the 13 conditions set by the Kingdom as a condition for reconciliation and an end to the boycott.
In the file of the murder of the assassinated journalist Jamal Khashoggi, bin Salman stated in 2018 that he did not know anything about the crime. However, his advisor Saud Al-Qahtani headed its implementation.
Bin Salman said in 2019 that "whenever the accusation is proven against anyone, regardless of their position, they will be referred to the court without any exception." But in reality, Saud al-Qahtani is still at large and an advisor in the court, even if he does not appear in public.
In his projects file, bin Salman stated in 2018 that Neom would be completed in 2020, most of the employees will move to it, and we will have two to three towns every year.
But in reality, the town was not completed, and the projects faltered. Only the royal palaces and the airports attached to them were completed, and the displacement of villages and the killing of Abdul Rahim Al-Huwaiti.
In 2018, he said, speaking about foreign investment, that the possibility of surprises is now reduced to 1%.
But a report by Forbes magazine in January 2022 described foreign investment in Saudi Arabia as "down to earth" with the sharp decline in foreign investment indicators.