News
Saudi Government Insistent on Record-High Death Penalty Executions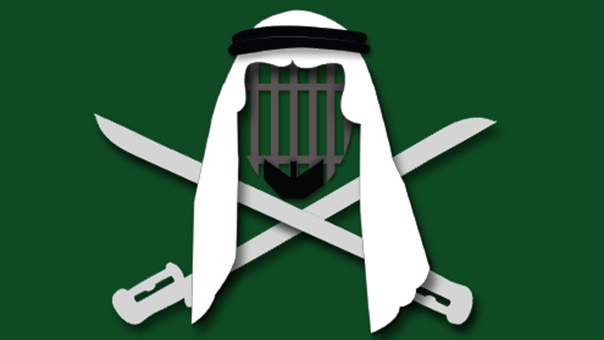 Saudi authorities have carried out 61 executions during the first half of 2023, a record-high toll highlighting their determination to uphold the oppressive rule.
The first executions were announced in March 2023, meaning all 61 sentences were carried out in just four months.
While the European Saudi Organization for Human Rights had documented secret executions at the end of 2022, and the Saudi Human Rights Commission confirmed the implementation of undisclosed executions in 2022, the actual number of executions is likely even higher.
According to official data, Saudi Arabia executed two women, one of Yemeni nationality and the other Saudi. Among the male convicts, the nationalities were distributed as follows:
Saudi (45), Indian (2), Pakistani (2), Bahraini (2), Filipino (1), Jordanian (1), Yemeni (4), Nepali (1), and Bangladeshi (1).
The Kingdom of Saudi Arabia applies three types of criminal punishment: execution, amputation, and flogging.
Despite repeated promises to stop extrajudicial death sentences, Saudi Arabia carried out 27 executions based on retribution judgments, 28 based on Hudud (fixed) judgments, and six based on qisas (retribution in kind) judgments.
Hudud punishments constituted 45% of the executions, retribution judgments comprised 44%, and qisas judgments 9%. Hudud judgments did not exceed 2% of the total 149 executions in 2022, while qisas judgments constituted 10%, and retribution judgments 88%, indicating an inconsistency in Saudi Arabia's judicial system.
International Obligations Violated In addition to reflecting Saudi Arabia's determination to proceed with death sentences, the executions in the first half of 2023 underscore the country's defiance of its international obligations and laws.
Despite the lack of transparency, the European Saudi Organization for Human Rights revealed that some of the victims faced charges that are not considered most serious under international law, including participation in demonstrations and expressing opinions, as well as drug-related charges.
Moreover, UN special rapporteurs, international experts, and working groups have asserted that some of these sentences were marred by serious irregularities and considered them instances of arbitrary killing.
In the case of Hussein Abu al-Khair, the working group on arbitrary detention called for his release, while special rapporteurs confirmed that the trial of the two Bahraini youths, Sadeq Thamer and Jaafar Sultan, lacked the fair trial standards. However, Saudi Arabia disregarded these opinions and carried out the executions.
Despite families' demands for the bodies of the executed, Saudi Arabia continued its arbitrary detention policy, and by the first half of 2023, the number of detained bodies reached at least 140.
The European Saudi Organization for Human Rights reported that by the end of the first half of 2023, Saudi Arabia had carried out 1083 death sentences during King Salman bin Abdulaziz's reign, which began in January 2015.
The organization stated that the escalating pattern of violations, continuous broken promises, and complete disregard for international obligations and laws highlight the increasing danger faced by death row inmates in Saudi Arabia.
Due to the lack of transparency, the current number of death row inmates remains unknown, but according to the European Saudi Organization for Human Rights, at least 64 prisoners are facing death sentences.
Among them, at least 9 are minors: Abdullah al-Huwaiti, Abdullah al-Darazi, Jalal al-Bad, Yousef al-Munasif, Ali al-Mubayyooq, Hassan Zaki al-Faraj, Ali Hassan al-Sabaiti, Jawad Qarayris, and Mahdi al-Muhsin.
In addition to the minors, the Court of Appeal upheld death sentences against individuals charged with crimes such as protesting and insulting the royal family, after they suffered severe violations and torture. The list includes Mohammed Al-Labad, Ali Al-Rabie, Saud Al-Faraj, and Mohammed Abdullah Al-Faraj. Furthermore, the public prosecutor's office continues to seek the death of scholars and researchers, including Hassan Farhan al-Malki, Salman al-Ouda, and Ali al-Omari.