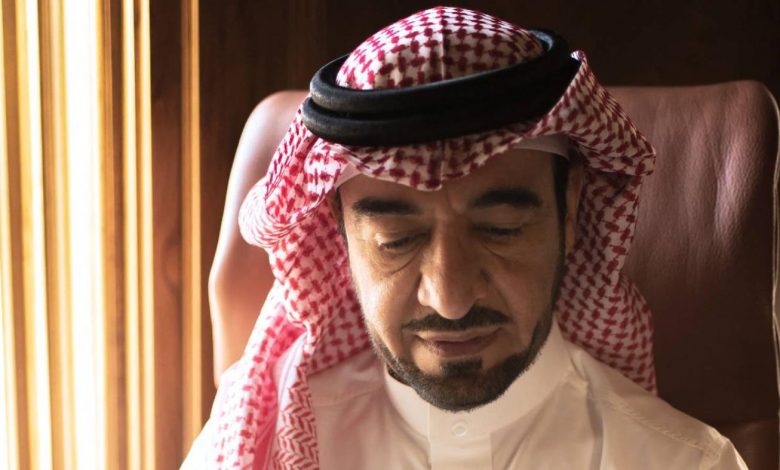 A United States district judge has ordered two airlines to preserve a set of flight records that former Saudi intelligence chief Saad al-Jabri argues is essential to his legal battle against Crown Prince Mohammed bin Salman (MBS).
Middle East Eye said it saw a preservation order which states that Air Canada and Lufthansa must not destroy any evidence showing that Saudi agents identified by Jabri had travelled on flights to Canada.
He ruled the records must be readily available if the ongoing lawsuit against MBS survives a motion to dismiss it.
"The Court finds that there is substantial reason to believe that the airlines—Air Canada and Lufthansa—will fail to preserve the evidence [Jabri] has identified," said the order, filed on Thursday.
'This is a significant step towards holding MBS accountable for an ongoing transnational repression campaign against al-Jabri family'
– A source familiar with the case and the plight of the Jabri family
It added that "the destruction of the evidence would result in irreparable harm because, once destroyed, the evidence cannot be used for any purpose and cannot be recreated".
The order comes after Jabri filed a motion earlier this month to subpoena the two airlines for the set of flight records, which he alleges show that members of a Saudi hit team – known as the Tiger Squad and whose existence was first revealed by MEE – travelled on the two airlines to Canada in an attempt to kill him in 2018.
In the motion, Jabri says that Air Canada confirmed "that relevant information pertaining to the Tiger Squad's October 2018 flight to Canada" did exist, but refused to take any steps to preserve the evidence without a court order.
While the judge dismissed Jabri's motion, saying it was too early to bring the records to court, the decision could eventually provide the essential evidence Jabri needs to help his legal case.
"This is a significant step towards holding MBS accountable for an ongoing transnational repression campaign against al-Jabri family that included an attempt on Dr Saad's life and kidnapping two of his children," a source familiar with the case and the plight of the Jabri family told MEE.
"It is a significant win because MBS's lawyers and his co-counsel in their desperate opposition to the production of these documents have basically shown their hands. They are concerned and so is MBS."
A spokesperson for Lufthansa told MEE that the company "does not comment on ongoing investigations and legal disputes".
Air Canada did not respond to MEE's request for comment.
Transnational legal battle
Jabri, a former top Saudi counterterrorism official who had close ties with the Central Intelligence Agency (CIA) in the US, has been fighting a multi-fronted legal battle against MBS in US and Canadian courts, after first filing a lawsuit against the crown prince in August 2020.
He alleges MBS sent members of the "Tiger Squad" to assassinate him in Canada, just weeks after the murder of Saudi journalist and MEE columnist Jamal Khashoggi. The plot was ultimately foiled after the individuals failed to pass border control.
In January, a group of Saudi state-run companies filed a lawsuit against Jabri in Canada, accusing him of embezzling billions of dollars – the court subsequently ordered a worldwide asset freeze on him.
A source close to Jabri previously dismissed the allegations brought forward by the Saudi companies as a "blind vendetta", and denied any financial wrongdoings.
The former top intelligence officer was the second-in-command in the kingdom's Interior Ministry before he fled in 2017 shortly before his boss, former Crown Prince Mohammed Bin Nayef was put under house arrest and replaced by his cousin, MBS.
He had also been a key go-between for western spy agencies and the Saudi intelligence apparatus and has been credited by US lawmakers with saving the lives of hundreds of Americans.
He is believed to be one of several prominent Saudis, including princes and dissidents, targeted by the Saudi hit squad.
Earlier this year, a group of top US senators urged President Joe Biden to personally advocate for the release of Jabri's two children, Omar and Sarah, both of whom were arrested in March 2020 and held incommunicado until January 2021, according to the Human Rights Watch (HRW).
HRW said Omar was sentenced to nine years, and Sarah was sentenced to six on charges of "money laundering" and "attempting to escape" Saudi Arabia.
MEE reached out to the Saudi embassy in Washington and the attorneys for the defendants in the US court case, including MBS's lawyer, but did not receive a response by time of publication.