News
The US judiciary announces the huge development on the murder of Jamal Khashoggi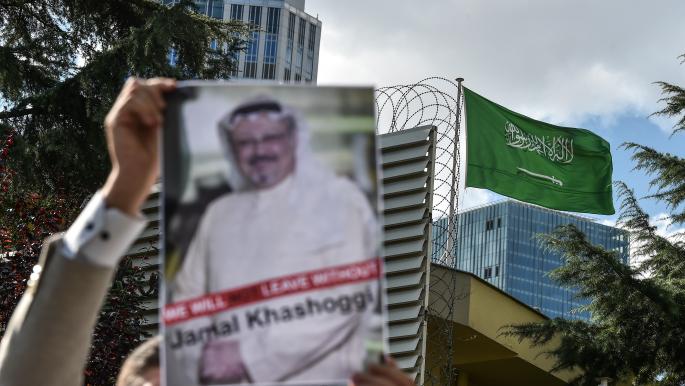 The Federal Court in Washington announced a significant development in the lawsuits filed against Crown Prince Mohammed bin Salman, most notably the murder of journalist Jamal Khashoggi in early October 2018.
The Federal Court in Washington decided to set the date of August 31, 2022, as the date for oral arguments regarding bin Salman's request to drop the case brought against him by Khadija Cengiz, the fiancée of assassinated journalist Jamal Khashoggi.
The Federal Court's decision included inviting the US government to express its opinion on the case.
Saudi activist Abdullah Al-Awda announced that: "our legal case (the case of Khadija Genghis and the DAWN Foundation against those involved in the murder of the martyr Khashoggi, led by the Saudi Crown Prince) in the federal courts, may carry important surprises in the coming weeks."
Observers highlighted the timing of the Federal Court's decision in Washington two weeks before US President Joe Biden's visit to the Kingdom.
In March 2021, a US court in DC gave Mohammed bin Salman 21 days to respond to a lawsuit against him over the murder of journalist Jamal Khashoggi.
The New York Times published the text of a lawsuit filed by Khadija Cengiz, Khashoggi's fiancée, and the Foundation for Democracy Now for the Arab World, Down against bin Salman.
The law firm Jenner & Block published the notification as part of the litigation procedures that obligate the plaintiff to publish the lawsuit in a well-known newspaper.
A deadline of 21 days was given from the date of the notice published on Monday, March 29, to respond before the lawyer requested a judgment in absentia.
Democracy Now for the Arab World, along with Genghis, filed a case against bin Salman in the Federal District of Columbia District Court.
The organization stated that bin Salman received the lawsuit via WhatsApp and Express Mail.
The judicial complaint stated that bin Salman and other Saudi officials "carried out, through conspiracy and with premeditation, kidnapping, restraint, drugging, torture and assassination."
US-based journalist and democracy advocate Jamal Khashoggi inside the Saudi consulate in Istanbul, Turkey," and that the killing caused great harm and damage to the plaintiffs.
"We are committed to holding the Saudi crown prince accountable in a court of law for his murder of our founder, Jamal Khashoggi, and we are grateful for Judge Bates' approval of our substitution warrant," said Sarah Lee Whitson, Executive Director of Dawn.