News
HRW: UK's Invitation to Mohammed bin Salman Endorses Repression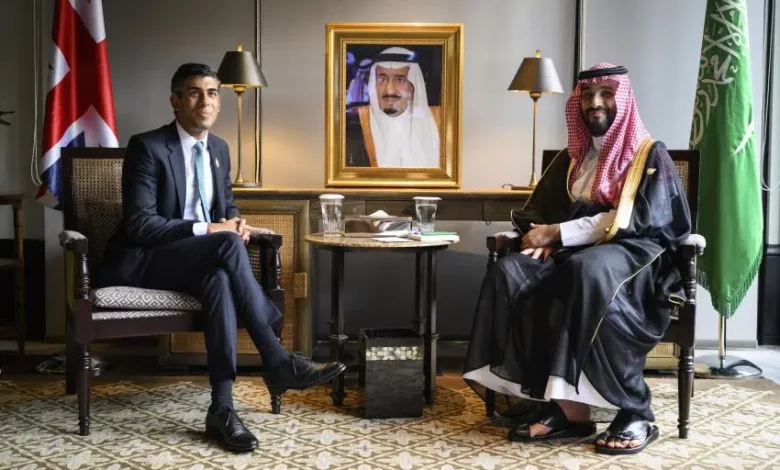 The Human Rights Watch condemned the United Kingdom's invitation to Crown Prince Mohammed bin Salman to visit London, considering it an endorsement of rampant repression in the Kingdom.
The organization commented, "The British government is soon rolling out the red carpet for the Crown Prince despite his country's grave human rights violations domestically and internationally."
It highlighted that one of the main topics expected to be discussed is the UK's pursuit of a free trade agreement with the Gulf Cooperation Council, with Saudi Arabia being one of its prominent members.
According to the organization, the details of the ongoing negotiations are shrouded in secrecy, and the UK has not committed openly to include a detailed discussion on human rights protection, particularly the rights of migrant workers, despite assurances that "increased trade will not come at the expense of human rights."
The organization stressed that the UK's pursuit of a trade deal should not be merely for economic benefits or implicit approval of the Saudi government's public relations campaign regarding human rights. It insisted that any visit or trade deal should not occur without the necessary human rights improvements, especially concerning workers' rights, to ensure that trade with Saudi Arabia does not become tainted with the government's Saudi violations.
The human rights organization also warned about Saudi Arabia's relentless efforts to whitewash its image through sports, particularly since the brutal killing of journalist Jamal Khashoggi in 2018. The controversial acquisition of Newcastle United football club by Saudi Arabia's sovereign wealth fund, the Public Investment Fund, and PIA Tour is a glaring example of sports-washing, described by US lawmakers as an illustration of "a ruthless and repressive regime buying influence."
The organization stated, "If we look beyond these significant financial purchases, we will see a state still practices ruthless oppression. In the past year, Saudi Arabia executed 196 people, including 81 on a single day in March, the largest mass execution in the Kingdom's history."
"It is also a state that tolerates no form of opposition, as evidenced by the case of doctoral student Salma al-Sharab, who was studying in the United Kingdom. The Saudi appellate court extended her sentence from six to 34 years in prison for writing opinions on Twitter that did not meet the state's approval."
The organization emphasized that, unfortunately, her case is not an isolated incident. Human Rights Watch has extensively documented how the Saudi government uses vague provisions in the anti-terrorism law and the anti-cybercrime law to silence opposition.
In conclusion, the organization warned that if Mohammed bin Salman's visit takes place, it may further solidify the impression that the regime is escaping punishment for Jamal Khashoggi's murder and its ongoing crimes in Yemen, in addition to paving the way for more repression within the country.