Saudi Scandals
Reporters Without Borders: Mohammed bin Salman rules with repression, espionage and murder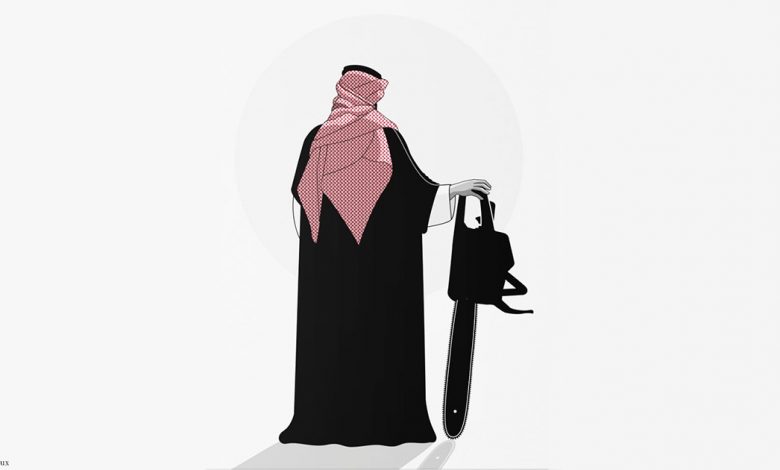 Reporters Without Borders (RSF) slammed Crown Prince Mohammed bin Salman for ruling with repression, espionage and threats that lead to killing and arbitrary arrest.
The inclusion of bin Salman came in RSF's gallery of press freedom predators, which included 37 heads of state or government who carry out a widespread suppression of press freedom.
RSF is publishing the gallery five years after the last one, from 2016.
The organization said that the most prominent newcomer to the list is Mohammed bin Salman who holds all power in his hands and heads a monarchy that does not tolerate press freedom.
It added that bin Salman's methods of governance include repression, espionage, and threats that have sometimes led to kidnapping, torture and other unimaginable acts.
It highlighted that the horrific murder of journalist Jamal Khashoggi in early October 2018 revealed bin Salman's predatory and barbaric method.
The organization warned that since his ageing father appointed him crown prince in 2017, Mohammed bin Salman has concentrated all power in his hands and has been the de facto head of a monarchy that does not tolerate press freedom.
The RSF also highlighted that the Kingdom is one of the largest countries in the world that imprisons journalists, and its judicial procedures are entirely opaque. Many of the imprisoned journalists were not indicate the charges against them.
When the charges are known, they usually range from "defaming the kingdom" and "insulting the monarchy" to "collaborating with foreign entities."
There is no end to the methods used to stalk journalists, including spyware, threats, kidnappings, torture, sexual abuse of detainees, solitary confinement, neglecting their medical needs, and denying them contact with their families.
The organization explained that the officials included in the list are heads of state or government trampling on press freedom by establishing a monitoring body and arbitrarily imprisoning journalists or inciting violence against them.
It noted that 19 of these predators rule countries coloured red on the RSF press freedom map, which means that their situation is classified as "bad" for the press (including Saudi Arabia).
"There are now 37 leaders from around the world at the RSF press freedom predator exhibition, and no one can say this list is exhaustive," said Christophe Deloire, RSF Secretary-General.
"Each of these predators has its style," he added. Some impose a reign of terror by issuing irrational and paranoid orders. Others are adopting a carefully built strategy based on strict laws."
He emphasized that the main challenge now was for these predators to pay the highest possible price for their repressive behaviour. We must not let their methods become the new normal."