غير مصنف
Human rights organization: Espionage in Saudi Arabia affects the Clubhouse app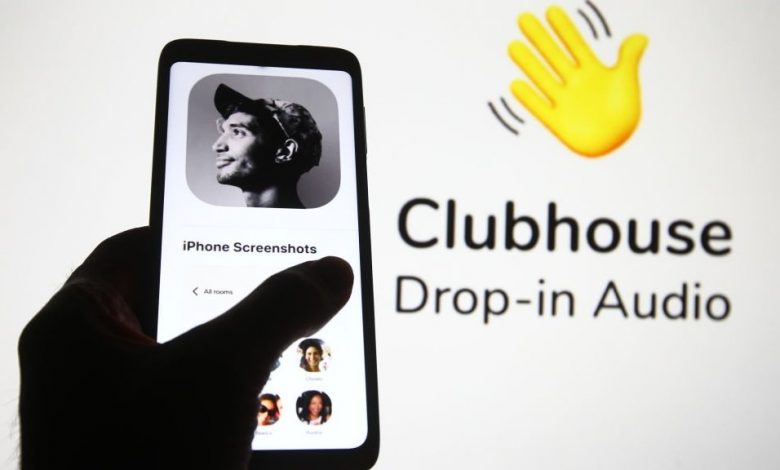 Democracy Now told the Arab world that spying on social media in Saudi Arabia is believed to affect the Clubhouse application.
In an article by researcher Eliza Campbell, the organization stated that Saudi government users monitor chat rooms in the Clubhouse app.
The organization highlighted that it is increasingly likely that authorities will closely monitor discussions, to criminalize users and punish them for their opinions.
She saw the Clubhouse app as a new nightmare for Crown Prince Mohammed bin Salman, who pursues the suppression of public freedoms.
The article said: There is a kind of recurring optimism and not based on historical facts about technology products facilitating freedom of expression and democracy in the Middle East, and Clubhouse, the voice chat app that suddenly became popular, is no exception to this optimism.
The way technology is hypothetically contributing to revolutions may be more apparent with the Clubhouse app.
Especially since the app initially positioned itself as an exclusive place to create relationships with venture capitalists, tech entrepreneurs and celebrities they admire.
Elon Musk, Jack Dorsey and MC Hammer were among the first users of the app.
So how does an app that once restricted entry to journalists – and whose early content was about the world's wealthiest people talking to themselves and about themselves – become a harbinger of freedom of expression in some of the world's most authoritarian countries?
And could this application serve as a potential vehicle for much-needed political debate and open debate in the Middle East? Or will the regimes control and manipulate it, like the other social media platforms that preceded it?
Less than two years ago and since it became available in the Middle East region early this year, Clubhouse has distinguished itself from similar platforms such as Twitter and Facebook in several significant ways.
It is an audio-only application, and registration is by invitation only. It allows users to host and attend various live group chats in a way that falls between podcasts and webinars work.
Although the Clubhouse app was only recently available on Android devices, it was only initially available on iPhones, and registering for it required an invitation from an existing user – which led to the online auction of invitations and the imparting of exclusivity.
While the tech elite in the US-dominated its early days, the app quickly spread to the Middle East and beyond.
The Clubhouse app has now been downloaded more than 1.1 million times in the region, around 7 per cent of the app's total global downloads.
In Saudi Arabia and the UAE, especially where social media use is incredibly prevalent, Club House has taken off, albeit with some significant restrictions.
This came in the context of the Middle East, which is still being shaped, culturally and politically through high investment rates in the global technology sector.
The Clubhouse app has proven, through its direct discussions, open nature and rapid expansion in a world mired in stifling tension from pandemic closures over the past year, to be a space for honest debate on political and social issues banned in the Middle East, including gender, gender, human rights and reform.
This is, of course, the same story that was told about Twitter and Facebook during the Arab uprisings more than a decade ago. Since then, Middle Eastern governments have become incredibly adept at manipulating the power of network communications and new forms of technology to consolidate their power.
It has done so through mass censorship, the spread of propaganda and disinformation, and recently passed "cybersecurity" and "public decency" laws that are used as pretexts to criminalize speech on social media. But how could the Clubhouse app be any different at all?
Not surprisingly, some of the real concerns about the potential threat to the application to activists and users in the Middle East are similar to those of other social media platforms.
Many governments in the region have followed the same rules of repression that they have developed on Twitter and Facebook: blocking, surveillance, and control.
The UAE may unofficially block access to the Clubhouse app, while Jordan and Oman have banned the app completely.
And government users appear to be monitoring Clubhouse chat rooms in Saudi Arabia and elsewhere, while Iran has filled the app with government propaganda.
As with other social media platforms, government officials have also started using the Clubhouse app themselves, hosting some conversations under the guise of transparency and accessibility.
At the same time, likely, authorities will closely monitor discussions on the Clubhouse app to criminalize and punish users for their views, as happened on Twitter and Facebook.
Although it is difficult to track and monitor live chats, Clubhouse cannot prevent users from recording conversations via external devices.
The app itself also logs and stores all of its content internally, which increases privacy concerns.
Perhaps most disturbing is that the Clubhouse app asks users to register using their real names and phone numbers.
But the app quickly revealed some basic things about the future of freedom of expression and social media in the region, ranging from the complex implications of content management and hate speech on social media and how it could be.