Saudi Scandals
Mohammed bin Salman's dissatisfaction regarding UAE and Turkey's rapprochement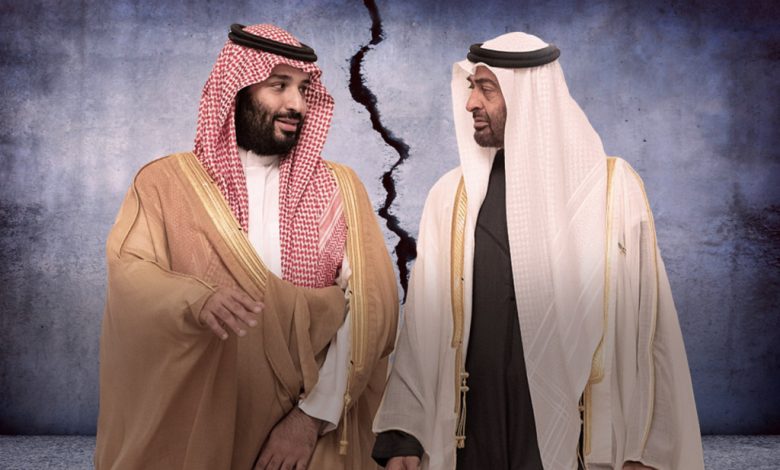 Diplomatic sources revealed intense dissatisfaction of Crown Prince Mohammed bin Salman with the recent rapprochement of the United Arab Emirates with Turkey.
Media Line reported that bin Salman was distraught with the speed of restoring relations between Ankara and Abu Dhabi. There is a feeling that Abu Dhabi Crown Prince Mohammed bin Zayed is drawing up his regional plan without consulting Saudi Arabia.
In recent years, relations between Riyadh and Ankara have deteriorated, with the two countries at odds in several regional conflicts and the 2018 murder of journalist Jamal Khashoggi inside the kingdom's consulate in Istanbul.
The site highlighted that the prospects for Saudi-Turkish rapprochement seem brighter with Turkish President Recep Tayyip Erdogan's announcement that he will travel to Saudi Arabia next month.
"They expect me in February," Erdogan said a few days ago. They made a promise, and I will visit Saudi Arabia next February."
This will be the first visit by the Turkish leader since the killing of Khashoggi in Istanbul in 2018, who was a critic of Saudi leaders. The killing of Khashoggi has tightened the diplomatic, commercial and tourism sectors between the two countries.
Last year, Turkish Foreign Minister Mevlut Cavusoglu confirmed that talks about improving relations with the kingdom still go on through various channels.
Cavusoglu was in Saudi Arabia in May for the first time since Khashoggi's murder.
Erdogan's visit comes amid rising inflation in Turkey to its highest level since Erdogan came to power nearly two decades ago. At the same time, the lira continues its out-of-control downward spiral.
A Saudi official at the Ministry of Foreign Affairs in Riyadh told the Media Line that the monarchy is not satisfied with the speedy progress of restoring relations between Ankara and Abu Dhabi, hinting that Riyadh is "dissatisfied with Abu Dhabi."
"There is a feeling that bin Zayed is drawing up his own regional plan," he said. He is getting close to Iran, Turkey and Syria. All of this is happening without consulting with the Saudis."
After years of tension and hostility, relations between Ankara and other Gulf countries have recently witnessed a significant thaw in relations.
In the past two years, Turkey has been trying to mend fences with its regional rivals, including Egypt and Saudi Arabia.
And in November, bin Zayed, the de facto leader of the UAE, made his first visit to Ankara in years, signalling a thaw in a fraught relationship.
Meanwhile, Bahraini Foreign Minister Abdul Latif bin Rashid Al-Zayani met with Turkish officials during the same month, highlighting Ankara's improving relations with the small Gulf state.
"Turkey's normalization initiative with the GCC countries should not be viewed in isolation, but rather as a package deal due to close relations and similar interests," said Yusuf Erim, senior political analyst and editor-in-chief at public broadcaster TRT World. Among the Gulf states.
A year ago, relations between Turkey and the UAE hit rock bottom when Erdogan said that Ankara was considering severing diplomatic ties with Abu Dhabi after the UAE normalized its relations with Israel under the US-brokered Abraham agreements.