Saudi Plots
Saudi offered Jordan money in exchange for the release of Basem Awadallah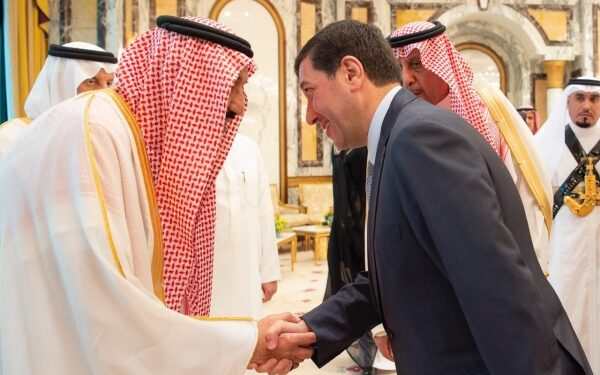 Gulf sources revealed a substantial financial offer from the Saudi regime to Jordan in exchange for the release of Basem Awadallah, advisor to Crown Prince Mohammed bin Salman.
The sources close to the Jordanian royal court said that the Saudi delegation, which recently visited Amman, offered a bargaining agreement that provides for the release of the coup plotter, Bassem Awadallah, in exchange for a large sum of money.
According to the Gulf24 website, the sources said that the delegation offered Jordan $3 billion to accept the deal.
Gulf24 indicated that the deal provides for the departure of Bassem Awadallah, who is close to bin Salman, immediately to Riyadh.
According to the sources, the deal includes not filing any accusation or official case in the Jordanian courts against the coup plotting.
The sources emphasized that the Jordanian leadership is studying the Saudi proposal that might save Amman from an economic crisis it has been going through for a long time.
It is noteworthy that Saudi Arabia is the biggest supporter of the Jordanian budget and plays a central role in saving it from the worsening deficit, especially after the Arab revolutions.
Jordan had denied the departure of Bassem Awadallah, the former director of the royal court, who is accused of plotting the coup attempt against King Abdullah II.
An official source confirmed that the information indicating that the detainee planning to destabilize the Kingdom, Awad Allah, had left the country was untrue.
The Washington Post revealed two days ago that a Saudi delegation headed by Foreign Minister Faisal bin Farhan had visited Jordan.
Upon instructions from Bin Salman, Bin Farhan asked the Jordanian officials to release him and allow him to leave with the Saudi delegation.
However, Jordan firmly rejected the Saudi request and confirmed that those accused of the coup plot would be dealt with under the law.
The Jordanian source, who the official agency did not name, confirmed that "the accused Bassem is still being held in connection with the investigation case."
He stressed that "there is no truth to what is being circulated on social media that he left the country."
On Saturday, the Jordanian authorities arrested Awadallah, Sharif Hassan Bin Zaid, and others.
Their arrest came after revealing that they had plotted a coup attempt against Jordan.
Awadallah held the position of presidency of the Jordanian Royal Hashemite Court between 2007 and 2008 until he was relieved of his post.
Then he moved to Saudi Arabia, where he worked as an economic advisor to Mohammed bin Salman.