Saudi Plots
Human rights organization: Ronaldo's deal is a step in the Saudi sports washing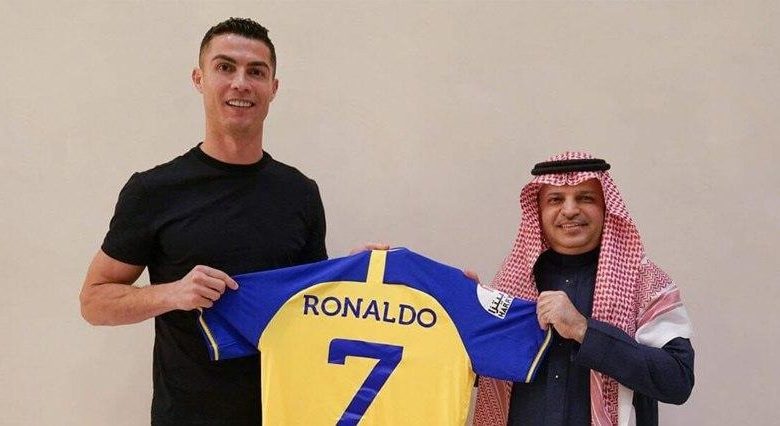 A human rights organization confirmed that the Saudi club Al-Nasr's deal to contract with the famous Portuguese player Cristiano Ronaldo represents a step in sports washing in the Kingdom.
The Saudi Minister of Sports, Abdulaziz bin Turki Al-Faisal, said, commenting on Al-Nasr club's contract with soccer player Ronaldo: "We will support the rest of our clubs for qualitative deals with international stars soon", which confirms the direct relationship of the Saudi government to this deal or something similar in the future.
The contract with Ronaldo represents the biggest step so far in the sports-washing approach that Saudi Arabia has worked hard in recent years and is spending huge amounts of money on it, which it practices in parallel with the worst human rights record the country is experiencing.
And at the time when this deal was concluded, the people were suffering from unprecedented persecution on more than one level, as Saudi Arabia carried out the largest massacre in the country's history by killing 81 detainees at once in March 2022.
Executions carried out on charges that do not fall among the most serious according to international law are still increasing. There are currently at least 60 political detainees threatened with death, including minors, with indications that Saudi Arabia may carry out a horrific massacre involving dozens.
The persecution of women has also reached unbridled levels, as the judiciary, which Mohammed bin Salman fully controls, issued appalling rulings, amounting to nearly a century, against women for writing some ordinary opinions on social networks or interacting with retweets, such as Salma Al-Shihab, Noura Al-Qahtani, and the Tunisian Mahdia Al-Marzouqi.
In recent years, Saudi Arabia has persisted in large-scale forced displacement, and the level of brutal torture in prisons has escalated, not even women being excluded from it, and freedom of expression has been fiercely targeted.
All human rights defenders were targeted, the Saudi authorities doubled cases of enforced disappearance, and the number of immigrants from Saudi Arabia increased to escape repression.
And at a time when huge amounts of money are being spent, and a deal with Ronaldo is the most costly in sports history, the people are living in a stressful economic situation, in which the number of the poor has increased, and various types of taxes and fees have accumulated in an unprecedented way.
The European Saudi Organization for Human Rights considered that sports washing through contracting with Ronaldo, and the previous steps, such as buying Newcastle Club, holding major sporting events, and some aspects of recreational washing, has become an official trend used to cover up the atrocities of violations and crimes officially led by Mohammed bin Salman.