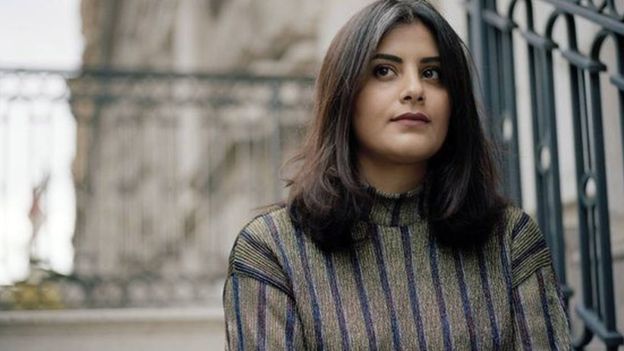 The Saudi regime imposes arbitrary detention procedure on Al-Rai detention centers in its prisons, most notably the activist Jane Hathlul who has been in detention for over a year without any clear charges.
Lina al-Hathloul, the sister of the detained activist Lujain, revealed that her sister lives in difficult psychological conditions, suffers from being deprived of her freedom, or talking to her family freely.
"We can never ascertain the circumstances in which she is living because they do not allow her to speak freely. She is arbitrarily imprisoned, not free to any of her actions, even in her conversations with her family. But it can maintain its power. "
She criticized the lack of information from the Saudi authorities about the trial of her sister or the date of her release.
"Dealing with her sister's case was a psychological struggle for Lujain and her family," she commented, saying that waiting was too stressful when she did not know the nature of the proceedings.
"What happened was very psychologically stressful for her and her family," said Lina, who now lives in Brussels. "We have hope, although we don't have any information, but it takes a lot of energy to get that hope."
Lina and her brother, Osama, have been barred from speaking to Lujain since the start of her trial, but her family is allowed to communicate with her by telephone for 10 minutes once a week and a monthly visit.
Lena addressed the UN Human Rights Council in Geneva on Monday, demanding the immediate and unconditional release of her sister.
Earlier, Lujain al-Hathlul rejected the conditional release offered to her by the Al-Saud authorities of withdrawing accusations of torture and threats of rape by her jailers.
The Saudi authorities had previously offered to release her in exchange for her denial in a video recording that she had been tortured and sexually abused during her imprisonment.
Her brother Walid al-Hathloul posted on Twitter: "State Security visited Lujain in al-Ha'ir prison to sign an agreement that she graduated in a recording and says she was not tortured."
His tweet also came through his own account "No new, SBU visited Jane in al-Ha'ir Prison to sign an approval that she graduated in the recording and says she was not tortured.
The agreement with them was to sign only a pledge that she was not tortured and that is why we remained silent. Appearing in a video she never tortured these unrealistic demands.
There was no immediate response from the Saudi authorities, and the Information Ministry did not respond to requests for comment.
Hathloul is 30 years in prison and is among a number of prominent women activists currently facing trial after their arrest last year in a crackdown on activists.
al-Hathloul is among a number of detainees who have accused interrogators of torture and sexual abuse, charges that the Saudi government has strongly denied.
Her brother said she had initially agreed to sign a document denying that she had been tortured as a precondition for her release, adding that the family had intended to keep the agreement secret.
However, state security officials again visited her in prison and asked her to record her exile in a video.
"Appearing in a video that she was not tortured, these are unrealistic demands," he wrote on Twitter.
Hathloul is among a number of detainees who have accused interrogators of torture and sexual abuse, charges the government of Saudi Arabia strongly denies.