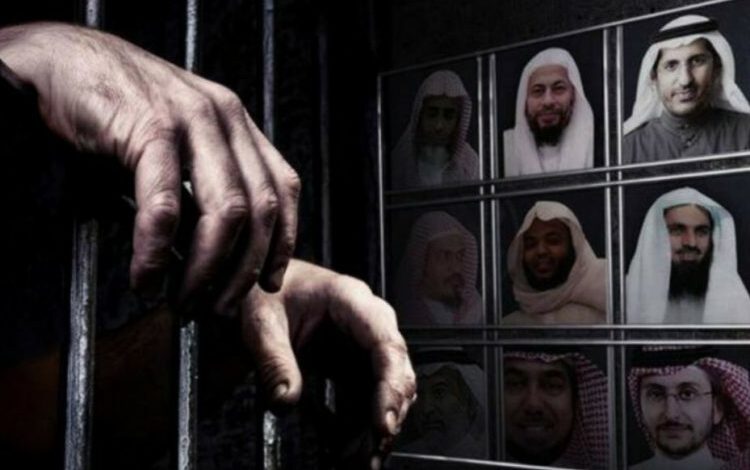 ALQST human rights organization said that prisoners of conscience continue to be arbitrarily incarcerated in Saudi long after their sentences expired, signalling another disturbing trend as the human rights situation in the country worsens.
Mohammed al-Rabiah, an advocate for human rights, remains behind bars after completing his sentence a few days ago. Al-Rabiah was arrested on May 15 2018, during a spate of arrests of women human rights defenders, including Loujain al-Hathloul and Aziza al-Yousef. He was sentenced on April 20 2021, to six and a half years in prison, with two years suspended, on charges related to his peaceful activism and defence of women's rights.
In Saudi Arabia, prison sentences are determined by the Islamic Hijri calendar, which is roughly 11 days shorter than the Gregorian calendar. Al-sentence Rabiah's terminated on September 28, 2022, although he is still jailed and has also been subjected to horrific abuse.
Other prisoners of conscience are still being kept months after their sentences have expired. Mohammed al-Khudari, a former Palestinian official, is incarcerated in Saudi Arabia in life-threatening conditions despite his wrongful prison term expiring in February 2022.
Al-Khudari, detained in April 2019, was sentenced to 15 years in jail in 2021, which was reduced on appeal to six years with half of the time suspended. This occurred after a mass trial plagued by grave violations of his right to due process. In addition, al-Khudari is very ill with cancer, but the authorities have continuously refused to provide him the necessary medical care.
Similarly, journalist Ahmad al-Sawian, detained in September 2017 during a crackdown on dissent, has completed a three-year term on crimes related to free expression but remains imprisoned.
In several instances, the Saudi authorities have lengthened the jail terms of those already serving time or awaiting parole. Khaled al-Odah was detained in September 2017 for tweeting about his brother, Islamic cleric Salman al-Odah. His first five-year sentence, which was set to expire in July 2022, was recently doubled. Similarly, the five-year suspended sentence of blogger Abdulaziz Al-Odah, who was detained in September 2019 for posting comments on his Twitter account, was doubled. In addition, the Court of Appeals raised Khaled al-seven-year Omair's sentence to nine years in prison last year.
Some prisoners of conscience who had been jailed much beyond their sentences have now been freed, but sometimes under harsh conditions such as travel, employment, and social media use prohibitions.
For example, Ashraf Fayadh, a Palestinian poet and artist, was freed on August 22 2022, more than ten months after his unjust sentence expired in early October 2021. Fayadh was arrested in Saudi Arabia on January 1 2014, and condemned to death over published poetry; his sentence was eventually reduced to eight years in jail.
Fahad al-Fahad, a human rights activist, and Fahad al-Suneidi, a journalist, were again freed from jail on February 3 of this year, about one year after their sentences had expired. However, al-Fahad was detained on April 7, 2016, and sentenced to five years in jail and a 10-year travel restriction for charges related to his civic activities, while al-Suneidi was arrested on September 11, 2017 and convicted to three and a half years for accusations on freedom of expression.
This is not a new practice in Saudi Arabia, even though detaining inmates beyond the expiration of their sentences violates the kingdom's laws. This is because article 2 of the Criminal Procedure Law (LCP) prohibits the conduct.
Occasionally, detainees are arbitrarily labelled "deviants" or "terrorists" and imprisoned for further periods of "counselling" before their release at the Mohammed bin Nayef Counselling and Care Centre.
As the human rights situation in the nation deteriorates once further, this reprehensible practise appears to have gotten worse in recent months, along with an extraordinary number of hefty sentences handed out by Saudi courts. This quickly follows the recent diplomatic rehabilitation of Crown Prince and de facto ruler Mohammed bin Salman, who foreign leaders have widely ignored since the murder of writer Jamal Khashoggi by the Saudi government in 2018.
Lina Alhathloul, Director of Monitoring and Communication for ALQST, comments: "This is simply another example of the Saudi government's brutality. In contravention of domestic law and the most fundamental international human rights norms, prisoners continue to be arbitrarily imprisoned or even resentenced after serving their unfair terms imposed during sham trials."
ALQST urges the Saudi authorities to halt these arbitrary actions and to promptly and unconditionally free all individuals incarcerated beyond the expiration of their jail terms, as well as all prisoners of conscience detained for peacefully exercising their basic rights.