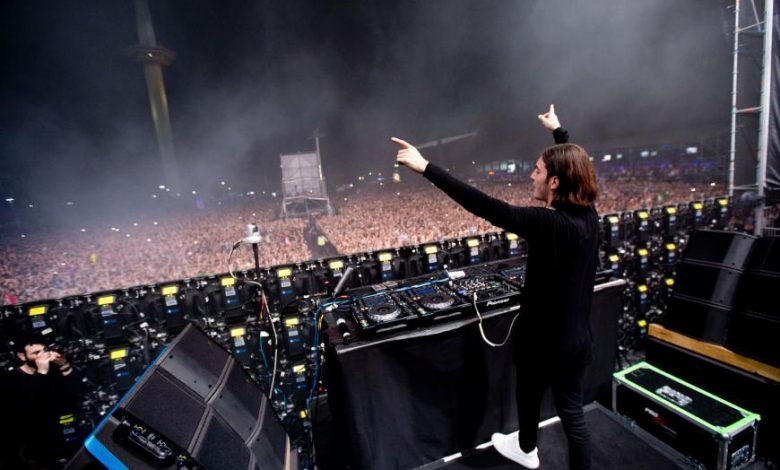 Human Rights Watch urged the international community to speak up for human rights violations in Saudi Arabia, stressing that artists should expose the violations or not participate in a Saudi music festival.
The organization said that "Those performing in the event, which the Saudi government sponsors, as well as the influencers who promote it, should distance themselves from the country's attempts to whitewash its horrific rights record."
Under the Saudi government's Vision 2030 framework, MDL Beast, which is hosting the third edition of its flagship dance music festival from December 16-19, invited over 200 top DJs and performers worldwide to appear, including Alesso, David Guetta, and DJ Snake.
Since its launch in 2019, MDL Beast has used influencers and celebrities in the music industry to polish the country's image.
Ahead of the 2019 festival, dozens of celebrities, musicians, and social media personalities were reported to have been offered hundreds of thousands of dollars to talk about their festival experience online with social media guidance from state-sponsored public relations firms.
Some celebrities, such as Emily Ratajkowski, have rejected this opportunity, citing rights concerns. This year's festival promotion strategy looks similar.
As the Saudi Public Investment Fund, headed by abusive Crown Prince Mohammed bin Salman, redoubles efforts to organize bigger and better events in the country, the government has intensified its crackdown on peaceful dissent.
Dozens of Saudi activists and human rights defenders are still unjustly imprisoned, some of whom have been subjected to horrific torture. Recent social reforms, while important, fall short of Saudi Arabia's compliance with international human rights standards or offer only superficial freedoms.
Human Rights Watch concluded that "artists and promoters at MDL Beast Soundstorm should use microphones, theatres, and interviews to speak out about rights abuses in Saudi Arabia or refuse to participate in another Saudi scheme to polish their image."