Saud House Crimes
Amnesty International: Saudi Arabia bans 19 members of the Salman Al-Awda family from travelling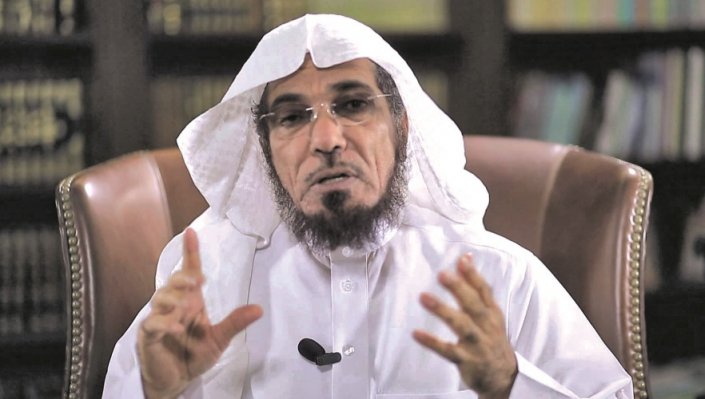 Amnesty International said that Saudi authorities are illegally preventing 19 members of the family of Salman al-Awda, a prominent Islamic preacher, from travelling.
The organization highlighted that Sheikh Salman al-Awda has been detained in Saudi prisons since September 2017 and faces the risk of a death sentence due to his reformist stances.
Amnesty emphasized that the Saudi authorities' illegal and arbitrary travel bans are another facet of the government's pattern of repression.
In a report, the organization stated that travel bans are used by the Saudi authorities to suppress independent and critical voices inside and outside the country. These decisions are considered a violation of human rights enshrined in international laws.
The international organization confirmed that the Saudi authorities use arbitrary travel bans to punish and control activists, writers and journalists by imprisoning them inside the country or, in the case of those living abroad, by preventing their families from travelling. 
The #LetThemFly campaign documents the cases of 30 Saudi human rights defenders who were sentenced to prison following grossly unfair trials, with the travel ban coming into effect as soon as their complete sentences expired.
It further documents 39 cases of relatives of activists who found themselves – by no official order or other forms of notification – also under travel bans, effectively forcibly separating families.
"The Saudi Arabian authorities' arbitrary use of travel bans against activists and human rights defenders reflects a bleak reality in the country, where dissenting voices continue to be ruthlessly silenced while leaders speak of progressive reform," said Lynn Maalouf, Amnesty International's Deputy Director for the Middle East and North Africa.
"The activists who dared express any form of criticism or opinion not to the liking of the country's leadership have become victims of unlawful and punitive travel bans that effectively curtail their freedom of movement, impacting major decisions in their lives. The Saudi Arabian authorities must lift all arbitrary travel bans, stop this vindictive practice and start respecting the rights to freedom of expression and movement."
Amnesty International spoke with eight Saudi activists who were either placed under arbitrary travel bans themselves or have had family members banned from travelling living inside Saudi Arabia. Those living overseas said they have struggled emotionally as they are unable to see their families or visit their home country. They fear they will be arbitrarily arrested and detained if they return to Saudi Arabia.
On 11 March 2022, Raif Badawi, a Saudi Arabian blogger and activist, was released after completing a 10-year prison sentence. But unless his travel ban is lifted, he will not be able to see his wife and children for another 10 years. This sentence followed a grossly unfair trial based on charges stemming solely from him establishing an online debate forum, for which he was accused of insulting Islam. Raif Badawi was also sentenced to a punishment of 1,000 lashes, the first 50 of which were meted out in a public square in Jeddah on 9 January 2015, in violation of the prohibition of torture and other ill-treatment.
Abdulrahman al-Sadhan, who worked with the International Red Crescent humanitarian network in Riyadh, was arrested on 12 March 2018, held incommunicado, and forcibly disappeared for two years for running a satirical Twitter account. On 5 April 2020, he was sentenced to 20 years in prison, followed by a 20-year travel ban simply for exercising his right to freedom of expression. He remains in detention today, deprived of proper medical care and regular contact with his family.
Abdulrahman al-Sadhan's sister, Areej Al-Sadhan, who lives in the United States, told Amnesty International that travel bans deprive people of the chance to live a normal life as they disrupt people's professional and social lives. She added that being forcibly separated from one's family inflicts a grave psychological and emotional toll.
"They are tearing families apart. This is unjust, illegal and inhumane," said Areej Al-Sadhan. "With a travel ban, Saudi Arabia becomes the prison, a place of punishment, a place that restricts people's freedom and alienates citizens from their home country."
For years, Saudi Arabia has been using travel bans to suppress critical, dissenting voices inside and outside the country.
In the Ritz Carlton purge of November 2017, the authorities imposed travel bans on approximately 300 individuals, including the Saudi royal family members.
In October 2021, The Freedom Initiative, a U.S.-based human rights organization that campaigns for the release of prisoners wrongfully detained in the Middle East and North Africa, issued a report documenting at least 89 "U.S. persons" (American citizens or permanent, legal residents) who had been detained or placed under a travel ban in Saudi Arabia.