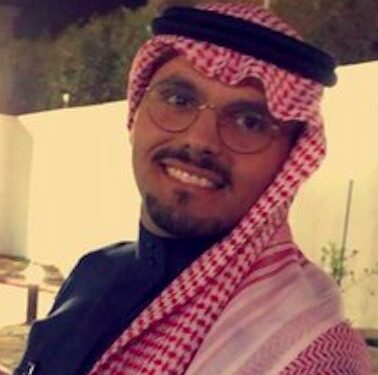 The Specialized Criminal Court in Riyadh has sentenced human rights activist Muhammad Al-Rabiah to 6 years in prison.
ALQST reported that the criminal court charged the human rights activist with charges related to his peaceful activities.
The organization noted that the verdict is preliminary and can be appealed within 30 days, calling at the same time the Al Saud authorities to immediately and unconditionally release him.
The human rights activist Muhammad Al-Rabiah was subjected to brutal torture inside the prisons of the House of Saud.
ALQST said that the activist, Al-Rabiah, was subjected to brutal torture while in detention, including beatings, electric shocks, and hanging upside down.
Reliable sources reported to ALQST that after his arrest on May 15, 2018, Al-Rabiah was brutally tortured for several months while he was in detention.
Al-Rabiah, who suffers from a herniated disc, was beaten with sticks, flogging, electric shocks, and waterboarded.
He was held in a small wardrobe for several days, unable to sit or sleep, hung upside down, beaten, kicked and punched until he fainted.
He was also faced with starvation, as he was provided with empty food trays, and his food was restricted for a year to light meals that he was allowed to eat in the visiting room when his family was finally able to visit him once a month.
On March 21, 2021, his case was referred to the Specialized Criminal Court (SCC). He is currently at risk of long prison terms, with the Public Prosecution demanding that he be punished by a discretionary punishment, imprisonment for 25 years, and a travel ban.
Based on various legal articles, including Article 6 of the Law on Combating Information Crimes and Articles 55 and 53 of the Law on Combating Terrorism Crimes.
The charges against him relate to his peaceful activities and his defence of rights, which the Public Prosecutor stated that he urged the effort to destabilize the social fabric, weakening national cohesion and community cohesion, stirring up discord and implementing foreign agendas that would disturb the nation's security and stability, and writing and publishing a book containing suspicious trends.
Al-Rabiah was arrested during a campaign of women's human rights defenders and many men who had defended women's rights.
Other arrests followed between May and July 2018. The authorities had previously targeted Al-Rabiah for his support for women's right to drive.
In the months following the arrests, ALQST was informed that several women human rights defenders had been subjected to sexual harassment, torture and other forms of ill-treatment during interrogations, including stripping them of their clothes, touching them, beating them, and electrocuting them.
Alaa Al-Siddiq, Executive Director of ALQST, said: This series of violations against Al-Rabiah shows the extent of the brutality and cruelty of the Saudi authorities.
Al-Siddiq added that despite their promises of reform, such cases are a real test of the authorities' intentions. If they have any serious thoughts about reform, they must release him immediately.
ALQST called on the Saudi authorities to drop all charges against Muhammad Al-Rabiah and release him immediately and unconditionally.