Yemen War
80 rights groups call on Biden to end war on Yemen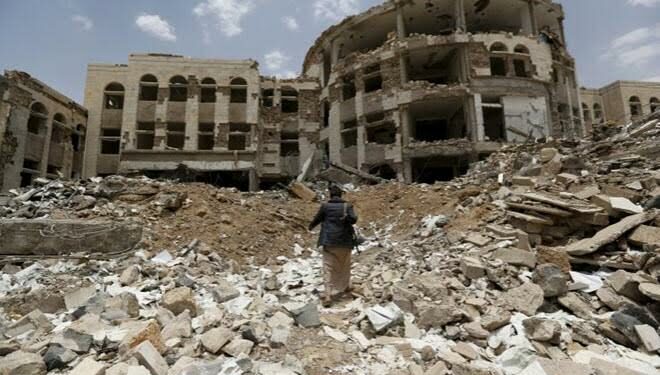 Eighty American organizations have signed a human rights letter asking US President-elect Joe Biden to prioritize ending US support for Yemen's war.
A statement released by Code Pink said Biden would undoubtedly face opposition from those who want to keep the United States involved.
That is why it is essential to show a broad audience calling for an end to nearly five years of participating in this disastrous war.
"Congratulations on winning the presidency. We know that you have a huge task ahead of you and that several critical internal and external policy issues need to be addressed on the first day of your term."
"As organizations that represent the millions of Americans who are concerned about the grave crisis in Yemen, we urgently ask you to end US participation in the war on Yemen."
The US-led Saudi and Emirati-backed war on Yemen, which began in March 2015, includes Yemeni ports' blockade, the bombing of funerals, weddings, hospitals, civilians in markets, residential areas, and more.
Catastrophic conditions
Despite this, President Donald Trump's administration issued an emergency declaration to push billions of dollars in arms sales to Saudi Arabia and the UAE without congressional approval.
Code Pink objected the bipartisan war authorities' decision approved by the bipartisan majority in the Congress to end the United States' unauthorized participation in the war. It also cuts USAID funding to Yemen completely as COVID-19 struck the country.
According to a 2018 report by Save the Children, 85,000 Yemeni children have died of starvation.
The war has destroyed an already weak healthcare infrastructure in Yemen. People hampered access to clean water, sanitation systems, adequate nutrition and adequate shelter.
The women organization saw that with President Trump leaving the White House, the Biden-Harris administration had a historic opportunity to end the US complicity in this war when Biden takes office.
The human rights message urged Biden to end the unauthorized US participation in the war.
It also urged Biden to immediately inform the other members of the Saudi-led coalition that he will do so on the first day of his presidency.