Yemen War
Saudi ambitions collapse in Yemen war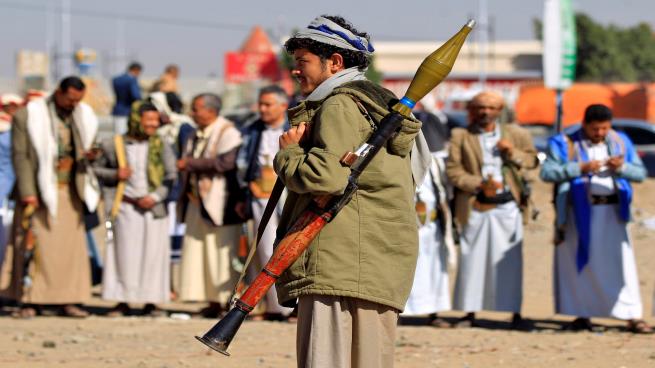 Solid evidence confirms that Saudi Arabia's ambitions in the years-long war in Yemen at a time when the Ansar Allah group Al-Houthi has doubled its attacks on the Kingdom.
The Middle East Eye reported that "the city of Marib, which was once a stronghold of the Yemeni government backed by Saudi Arabia, has become the centre of a bitter struggle for survival, and this indicates the extent to which Saudi Arabia's ambitions have collapsed."
The site said that "the repositioning of Saudi forces across the front lines in Yemen indicates a new phase of the war, and the removal of heavy military equipment and the closure of bases is evidence of an attempt to get rid of the protracted conflict."
"The inability of the Saudi coalition to break the Houthi attack may lead to the Houthis' recognition, albeit grudgingly because there are clear signs of the Saudi coalition's war fatigue."
This comes as international relief organizations criticized the recent Saudi attacks on Sanaa International Airport, which halted United Nations humanitarian flights, and left millions of Yemenis wholly isolated from the world.
In a contemporary context, the Center for Strategic and International Studies (CSIS) published a report that monitors the doubling of Houthi attacks against Saudi Arabia this year.
The centre stated that the average Houthi attacks on the Kingdom amounted to 78 attacks per month, i.e. 702 in the first 9 months of 2021, while the average attacks were 38 per month in 2020.
The US CSIS Center report analyzed more than 4,100 Houthi attacks on the Kingdom between 2016 and 2021.
The centre reported that military specialists consider the Patriot missile, which costs about a million dollars, to be the wrong weapon to repel small drones.
The Houthis now want to maintain their influence and power inside Yemen. On the international scene, they want to continue building legitimacy by dealing with various UN envoys and agencies while draining the Saudi-led coalition forces.
"The Houthis have demonstrated their continued ability to threaten Saudi Arabia and other countries in the Gulf, using relatively inexpensive weapons, such as drones and ballistic missiles, and they have been able to impose political and financial costs on the kingdom," the site added.
The writer Seth Jones, an international security program analyst at CSIS, said: "The Houthis have a great advantage to keep the pressure on the Saudis, because the manufacture of drones and missiles is relatively low-cost, which makes their attacks very effective, while the Saudi defence is costly in repelling the attacks."
"While drones may not cause significant material damage on their own, they constantly threaten Saudi Arabia's civilian infrastructure. Nonetheless, Riyadh is still struggling to defend and repel these attacks," he added.