News
Saudi Arabia: Widespread repression severely undermines announced legal reforms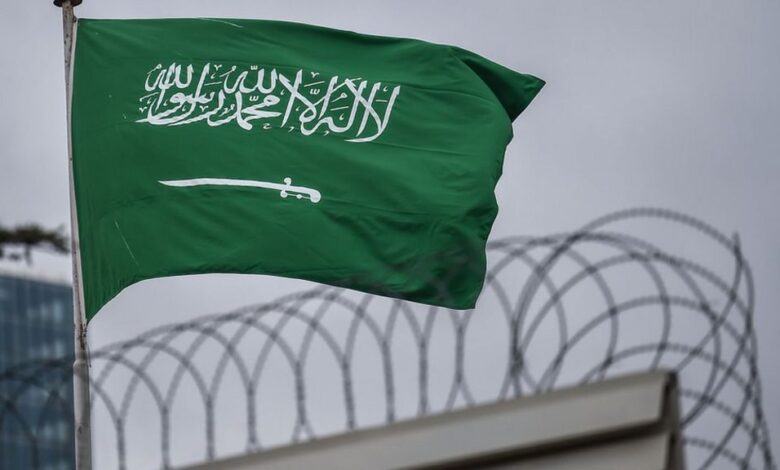 According to the international human rights organization Human Rights Watch, the widespread repression under the de facto ruler of Saudi Arabia, Crown Prince Mohammed bin Salman, severely undermines the announced legal reforms.
In its annual report for 2022, the organization highlighted the Saudi authorities' arrest of peaceful dissidents, intellectuals, and human rights activists and sentencing people to decades in prison for posting on social media.
Arbitrary practices remain widespread in detention centres, including torture, ill-treatment, prolonged arbitrary detention, and confiscating assets without any transparent legal process.
On March 12, Saudi authorities executed 81 men, the largest mass execution in decades, despite recent promises to limit the use of the death penalty.
A series of attacks by the Saudi/UAE-led coalition in Yemen killed at least 80 people in January.
NEOM, a $500 billion mega-city development project, is under construction in the Tabuk region. Human rights organizations have documented violations committed by the Saudi authorities, including the forced eviction of the Huwaitat clans to make room for construction.
In July, Saudi authorities announced plans to develop The Line, a vertically layered city within Neom that will heavily use artificial intelligence and what the project describes as a "human-machine interface," raising concerns about the use of technology. Digital to monitor the residents of the future.
The authorities wash their reputation, which is stained with a poor human rights record, through lavish funding for institutions, personalities, and sporting and entertainment events.
Freedom of Expression, Association, and Belief
Dozens of Saudi human rights defenders and activists continued to serve long prison sentences for criticizing authorities or advocating for political and rights reforms. Blogger, activist, and 2015 Sakharov Prize winner Raif Badawi remains under a travel ban despite completing his unjust 10-year prison sentence in March.
Women's rights defenders including Loujain al-Hathloul, Nassimah al-Sadah, and Samar Badawi also remain banned from travel and under suspended prison sentences, allowing the authorities to return them to prison for any perceived criminal activity. Human rights activist Mohammed al-Rabea, aid worker Abdulrahman al-Sadhan, and human rights lawyer Waleed Abu al-Khair remained in prison on charges that relate to peaceful expression or activism.
Saudi authorities increasingly target Saudi and non-Saudi social media users for peaceful expression online and punish them with decades-long sentences. On August 9, an appeals court sentenced Salma al-Shehab, a Saudi doctoral student at the University of Leeds in the United Kingdom, to 34 years in prison for "disrupt[ing] the order and fabric of society," apparently based solely on her Twitter activity. That same day, Saudi courts sentenced Nourah bin Saeed al-Qahtani to a lengthy 45 years in prison for "using the internet to tear the [country's] social fabric."
In September, Saudi prosecutors summoned US citizen Carly Morris for "disrupt[tion] of the public order," seemingly in connection to an ongoing investigation into her social media activity. In April, Morris published a series of tweets about her inability to travel outside Saudi Arabia with her eight-year-old daughter and access important documents for her.
Dual US-Saudi citizen Salah al-Haidar, detained between May 2019 and February 2021, remains on trial on charges related to his peaceful criticism of the Saudi government on social media.
The Saudi government is notorious for repressing public dissent and has a well-established record of attempting to infiltrate technology platforms and use advanced cyber surveillance technology to spy on dissidents.
Yemen Airstrikes and Conflict
The Saudi and UAE-led coalition carried out three attacks in Yemen in January 2022 in apparent violation of the laws of war that resulted in at least 80 apparently civilian deaths, including three children, and 156 injuries, including two children. The coalition attacks were in apparent retaliation for Houthi attacks on the United Arab Emirates' Abu Dhabi National Oil Company and the Abu Dhabi international airport on January 17.
On October 2, Hans Grundberg, the United Nations special envoy for Yemen, announced that the nationwide ceasefire in place since April 2022 had expired after warring parties failed to extend and expand its terms.
The Yemen Data Project reported in January that coalition airstrikes increased by 43 percent in the months immediately following the UN Human Rights Council's failure to pass the resolution to renew the mandate of the UN Group of Eminent International and Regional Experts on Yemen, the only international, independent body that had been investigating abuses by all parties to the conflict in Yemen.
The United Nations Development Programme estimates the protracted conflict in Yemen has killed over 377,000 people directly or indirectly since 2015.  Key causes of death include inadequate food, health care, and infrastructure. Warring parties have targeted civilian objects, including homes, hospitals, schools, and bridges, internally displacing more than 4 million people.
Criminal Justice
Saudi Arabia has no written laws concerning sexual orientation or gender identity, but judges use principles of uncodified Islamic law to sanction people suspected of committing sexual relations outside marriage, including adultery, and extramarital and homosexual sex. If individuals are engaging in such relationships online, judges and prosecutors utilize vague provisions of the country's anti-cybercrime law that criminalize online activity impinging on "public order, religious values, public morals, and privacy."
On March 12, authorities executed 81 people, including 41 people from the Shia community, in the country's largest mass execution in decades. While the Interior Ministry claimed they were executed for crimes including murder and links to foreign terrorist groups, rampant and systemic abuses in the criminal justice system suggest it is highly unlikely that any of the men received a fair trial. Only three of the 41 Shia men had been convicted on murder charges.
Despite statements by Saudi Arabia's Human Rights Commission claiming that no one in Saudi Arabia will be executed for a crime committed as a child, the provision does not apply to qisas, retributive justice offenses usually for murder, or hudud, serious crimes defined under the country's interpretation of Islamic law that carry specific penalties. Abdullah al-Huwaiti, who was 14 at the time of his alleged crime and whose previous death penalty conviction was overturned by the Saudi Supreme Court on the basis of a false confession and insufficient evidence, was sentenced to death again on March 2 by a lower criminal court.
Human Rights Watch reported in March on 10 Nubian Egyptians unjustly and arbitrarily detained on speech, association, and terrorism charges, seemingly in reprisal for expressing their cultural heritage. The Specialized Criminal Court brought charges against them in September 2021.
At least four detained Muslim Uyghurs, including one 13-year-old girl, remained at imminent risk of deportation from Saudi Arabia to China, where they would be at serious risk of arbitrary detention and torture.
Migrants and Migrant Workers
Migrant workers routinely report abuse and exploitation. Authorities continue to impose one of the most restrictive and abusive kafala (visa sponsorship) systems in the region, which despite recent reforms remains largely unchanged. It gives employers excessive power over migrant workers' mobility and legal status in the country and underpins their vulnerability to a wide range of abuses—from passport confiscation to delayed wages—which can amount to forced labor.
In January, Human Rights Watch reported on the horrific detention conditions of thousands of ethnic Tigrayan people deported between December 2020 and September 2021 from Saudi Arabia to Ethiopia. Interviewees uniformly described horrendous conditions in formal and informal detention centers in the Saudi Arabian cities of Abha, Hadda, Jizan, and Jeddah. They described severely cramped, unsanitary detention conditions and physical abuse by guards. Upon return to Ethiopia, deportees were arbitrarily arrested, mistreated, and forcibly disappeared.
The BBC reported on Kenyan domestic worker Diana Chepkemoi, 24, who returned from Saudi Arabia to Kenya in September and said her employer told her she was "bought" and that "anything" could be done to her. The Kenyan foreign ministry reported that 89 Kenyans—more than half of them female domestic workers—died in Saudi Arabia between 2020 and 2021 under suspicious circumstances. In most cases, Saudi authorities identified the cause of death as non-work related and failed to investigate further.
Saudi Arabia's economy relies heavily on migrant workers. Over 6.3 million migrants fill mostly manual, clerical, and service jobs in Saudi Arabia, constituting more than 80 percent of the private sector workforce. Saudi Arabia carries out regular arrests and deportations of undocumented migrant workers, including major arrest campaigns in November 2013 and August 2017. Many workers become undocumented through no fault of their own because employers can report migrant workers, sometimes falsely, for "absconding" or when they flee abuse. Migrants are denied the right to contest their detention and deportation.
Women's Rights
Despite some reforms, authorities continue to implement a male guardianship system requiring women to obtain male guardian permission to get married, leave prison, or obtain some forms of sexual and reproductive healthcare.  Husbands reportedly can withhold consent if a woman seeks higher education abroad.
In March, Saudi lawmakers passed the country's first codified personal status law. However, despite Saudi authorities' promises for a "comprehensive" and "progressive" personal status law, the law entrenches discriminatory provisions on women in marriage, divorce, inheritance, and decisions relating to children. Rather than dismantling it, the law instead codifies male guardianship and sets out provisions that can facilitate and excuse domestic violence including sexual abuse in marriage.
Women are required to have their male guardian's permission in order to marry. Once married, women are required to then obey their husbands in a "reasonable manner."  Articles 42 and 55 together state a husband's financial support is specifically made contingent on a wife's "obedience" to the husband, and she can lose her right to such support if she refuses without a "legitimate excuse" to have sex with him, move to or live in the marital home, or travel with him. Article 42(3) states that neither spouse may abstain from sexual relations or cohabitation with the other without the other spouse's consent, implying a marital right to intercourse.
Article 9 declares the legal age of marriage as 18 but allows courts to authorize the marriage of a child under 18 if they have reached puberty and if it can be proved that the marriage provides an "established benefit" to the child.
While men can unilaterally divorce women, women can only petition a court to dissolve their marriage contract on limited grounds and must "establish harm" as a prerequisite. The law does not specify what constitutes "harm" or what evidence can be submitted to support a case, leaving room for judges' discretion in interpretation and enforcement.
Elements of the male guardianship system that remain in practice can prevent a divorced woman from financial independence. For example, a man can funnel post-divorce financial support payments to his ex-wife through her male relative if she lives with her family post-divorce, denying her direct access to the payments.
Under the Saudi Personal Status Law, fathers are the default guardians of their children. Even if the authorities order the children to live with their mothers, women have limited authority over their children's lives and cannot act as guardians of children unless a court appoints them. The 2016  and 2019 legal amendments allowing mothers with primary custody of their children to apply for passports, provide travel permission, and obtain important documents for their children without a male guardian are seemingly inconsistently applied.
Climate Change Policies and Impacts
By its own admission, Saudi Arabia is "particularly vulnerable" to climate change as an "arid country with a harsh climate and sensitive ecosystem." Water scarcity is common in Saudi Arabia, most land is non-arable, and average rainfall is low. Yet Saudi Arabia remains one of the world's leading exporters of fossil fuels.
Key International Actors
The United States provides logistical and intelligence support to Saudi-led coalition forces in Yemen and billions of dollars' worth of weapons. Remnants of a bomb used in the January Saudi-led coalition attack on a Yemeni detention facility were identified as part of the Paveway laser guidance kit produced by the US defense contractor Raytheon. In August, the US State Department approved a US$3.05 billion sale of 300 Patriot surface-to-air missiles to Saudi Arabia. Human Rights Watch has documented the coalition's use of US-manufactured weapons in at least 22 apparently unlawful attacks under the laws of war to date.
French President Emmanuel Macron hosted MBS for a meeting at the Elysée Palace in Paris in July. In June, three rights groups filed a criminal complaint with a court in Paris against French arms companies Dassault Aviation, Thales, and MBDA France for their role in supplying the Saudi-led coalition with weapons used in alleged war crimes in Yemen.
Global reliance on fossil fuels increases the risk that the US and European Union governments' engagement with Saudi Arabia directly and indirectly contribute to rights abuses. In July, US President Joe Biden visited MBS in Jeddah, a move allegedly motivated by a desire to lower global fuel prices but which did not translate into a public request on the matter nor significantly increase Organization of the Petroleum Exporting Countries Plus (OPEC+) oil output, in which Saudi Arabia is a key decision-maker in the oil market cartel. According to US officials, US-Saudi partnership could lead to the expansion of 5G and 6G mobile networks and possible new military facilities in Saudi Arabia.
Former UK Prime Minister Boris Johnson visited Riyadh in March to encourage Saudi oil production and emphasized this in public calls in July.
In June, EU ministers approved the European Commission's plan for a "strategic partnership with Gulf." The strategy largely overlooks human rights, leaving the issue to yearly, largely fruitless, human rights dialogues, and focuses almost solely on strengthening bilateral political and economic ties.