News
Saudi tempts the head of a British party to serve the Kingdom's agenda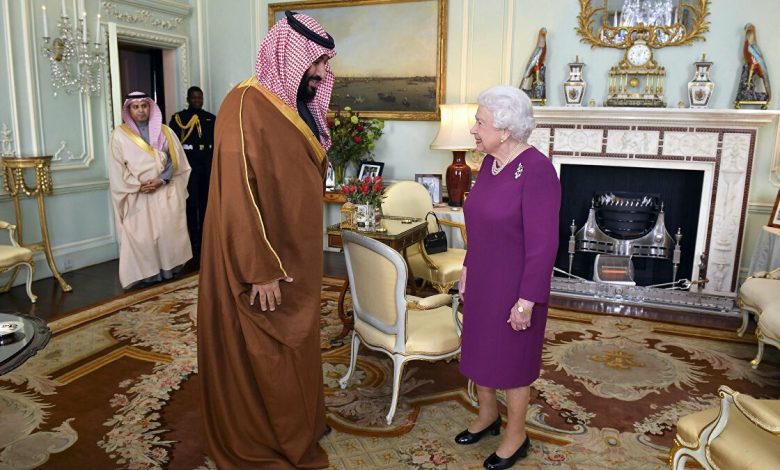 British parties are irritated over the revelation of Saudi interference in London's policies towards Middle East issues to serve the Saudi's agenda.
Labor has suggested Conservative Party chairman Ben Elliott be fired over a row over his exposure to pressure from Bahraini and Saudi diplomats over a conservative Middle East group set up by one of his clients.
Annelies Dodds accused Labor leader Elliot of having been allowed to "blur the lines between private business activities and his public responsibility".
A diplomatic source who spoke to Saudi Leaks said that the Saudi ambassador in London, Prince Khalid bin Bandar bin Sultan, offered a financial bribe to Ben Elliott to direct British policies to serve the Saudi agenda.
The source said that the Saudi regime deliberately seeks financial temptations in many countries to cover up its crimes and serve its agenda.
The case comes in the latest development in the saga over two rival groups of the Conservative Party in the Middle East.
Elliott has been criticized by those involved in the longtime conservative Middle East Council (CMEC).
This is due to the party's attempts to establish a new group called Friends of Conservatives in the Middle East and North Africa (Komine), led by one of its clients, Muhammad al-Amiri.
Charlotte Leslie, the former Conservative MP who runs CMEC, accused Elliot of failing to disclose that Amersey was a client of his concierge firm, Quintessentially.
In particular, Elliott was criticized for not disclosing Labor's relationship when the Bahrain and Saudi Arabia ambassadors raised questions with the Conservative Party about the new Komine group.
However, Al-Amiri told the Guardian broader questions about why the Bahraini and Saudi ambassadors pressured Elliott on Tory matters.
He added that Elliott did not act on his behalf and that Komine was not affiliated with the party, as the group is still awaiting a decision on its future.
Regarding his discussions with Sheikh Fawaz bin Mohammed bin Khalifa Al Khalifa, the Ambassador of Bahrain, I did not see the letter, so I cannot comment on its substance.
Al-Amiri added, "I would like to say if Sheikh Fawaz is simply seeking clarification regarding the status of affiliation with CMEC or Comment, then this is a legitimate question."
"But if he seeks to influence the process by which Kumina may or may not be affiliated with, or how Kumina is formed, then I think that's undue influence by a foreign country."
This week, the Financial Times revealed that Sheikh Fawaz Al Khalifa wrote to Elliott stating that he and some Arab diplomats were concerned about Conservative plans to consider affiliation with Comment after the CMEC decided not to belong to the party.
Sheikh Fawaz signed his letter to Elliott: "I hope these concerns are addressed for the sake of diplomatic confidence in the party and its affiliate groups, which is stronger and more important than ever."