News
Human rights organization: The digital blockade is a tool to suppress the press in Saudi Arabia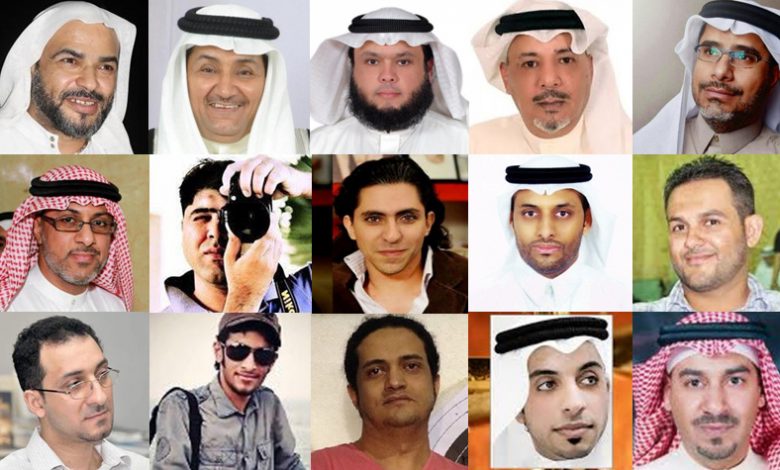 The European Saudi Organization for Human Rights said that the digital blockade is a tool to suppress the press in Saudi Arabia in light of the reality of monitoring violations and electronic attacks on journalists.
In a statement, the organization stated that the Saudi authorities exercise various types of threats against journalists, tweeters and activists, including the use of technology and the digital world against them, taking advantage of the cybercrime law to legitimize their repression.
According to the organization, Saudi Arabia is digitally besieging journalists and activists. Over the past years, Saudi Arabia has used the information it obtained digitally to pursue them at home and abroad and harass them.
She warned that freedom of the press is denied in Saudi Arabia. The government controls traditional media, intensively monitors social media and prosecutes journalists and individuals who share information through arrests, restrictions, high fines, and even murder. In addition, Saudi Arabia criminalizes communication with the media and uses it as a charge to prosecute individuals.
According to information published in 2018, Saudi Arabia recruited Twitter employees to access data, details, and news related to citizens, activists, and journalists.
Identical reports showed that spying on the accounts of some journalists and tweeters led to the arrest and prosecution of some of them.
In addition, according to the European Saudi Organization for Human Rights, Saudi Arabia used private data from social media to prosecute and hold citizens accountable for their positions and opinions, thus prosecuting them.
Press reports also confirmed the Saudi government's purchase in 2021 of the "Pegasus" spying system, which is used to pursue opponents abroad and wiretap them.
In March 2021, United Nations special rapporteurs published a letter they had sent to the Saudi government regarding Crown Prince Mohammed bin Salman's participation in a coordinated hacking campaign against Amazon CEO and owner of the Washington Post, Jeffrey Bezos.
The information indicated that Saudi Arabia used the hacked information in a "massive online campaign against Bezos" and his companies. The campaign aimed to avenge the activity of the Washington Post newspaper owned by Bezos.
The newspaper had published adverse reports about Saudi Arabia, especially after the murder of journalist Jamal Khashoggi, who was writing in it. The rapporteurs considered that these allegations, if true, constitute violations of the rights to freedom of expression and privacy and reinforce concerns about the role played by electronic surveillance in the killing of Khashoggi.
The European Saudi Organization for Human Rights stressed that Saudi Arabia does not provide a means to besiege press freedom and prosecute journalists. The digital world has become its most prominent means in recent years.
It stressed that persecuting journalists and activists in Saudi Arabia and restricting press freedom could stifle society, prevent information and continue with repression cycles.