Saudi Plots
In light of its black human rights record, Saudi regime falsely claims to guarantee freedoms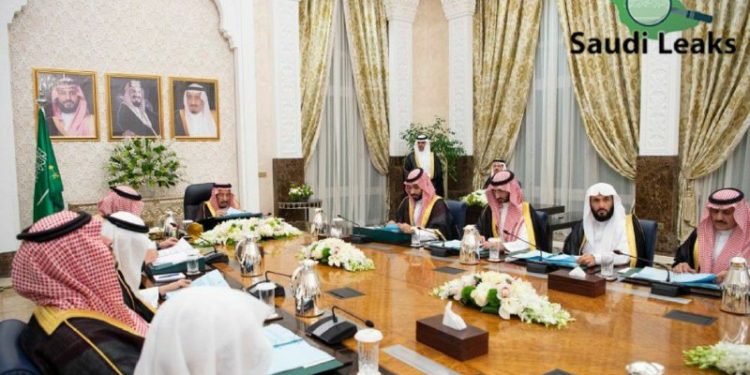 In light of its black human rights record, Saudi regime falsely claims to guarantee freedoms
The Saudi regime, in light of its black human rights record, said to local and international organizations that it guarantees the right to freedom of opinion and expression for citizens and expatriates.
This has provoked outrage from citizens of Saudi Arabia and abroad through social media, especially in view of the grave violations committed by the House of Saud for human rights and public freedoms and the arbitrary arrest of hundreds of activists, bloggers and dissidents.
The official news agency "SPA", said that freedom of opinion and expression is guaranteed to everyone unless there is an infringement or encroachment on public order or society or its members or constants.
Activists were quick to recall that thousands of citizens and residents were thrown into prison by the Saudi authorities, a sign that the false government announcement was not true.
Activists said "bypassing regulations" was a loose phrase in which the Saudi authorities included all "mentors" and critics, ignoring their right of expression.
They pointed out that the Kingdom is one of the most intransigent countries in matters of freedom of expression.
In this context, activists recalled the murder of the writer Jamal Khashoggi, just because of his disagreement with the Saudi government led by Crown Prince Mohammed bin Salman, and that it has not retracted its announcement of prison sentences of up to 15 years for sympathizers with Qatar.
Since 2013, the Saudi authorities have targeted a number of civil society activists and human rights defenders. The voices of the country's leading independent activists and other critics have been silenced, put on trial, sentenced to long prison terms, or forced to flee the country.
Hundreds of human rights defenders were tried on vague and broadly worded charges under the Anti-Terrorism Law of 2014 for their peaceful activities and were sentenced to up to 15 years' imprisonment after grossly unfair trials before the Specialized Criminal Court, a tribunal. Notorious, established to deal with security and terrorism-related crimes.
Since Mohammed bin Salman came to power in the kingdom following the ouster of his cousin, Prince Mohammed bin Nayef, in a bloodless coup in June 2018, the Al Saud authorities, specifically the security services directly under the Crown Prince's office, led by the newly established State Security , Campaigning against political, social and human rights activists of various currents, as well as princes from the ruling family who could pose a potential threat to Ben Salman, tribal elders and businessmen whose authorities have confiscated most of their wealth. The crackdown began in September 2017.
The crown prince launched a sharp attack on clerics and academics belonging to the Awakening Movement, the largest religious trend in the kingdom.
In just a few days, hundreds of them were arrested and imprisoned in unknown conditions without charges.