Yemen War
Houthi military attacks push Saudi to end the war in Yemen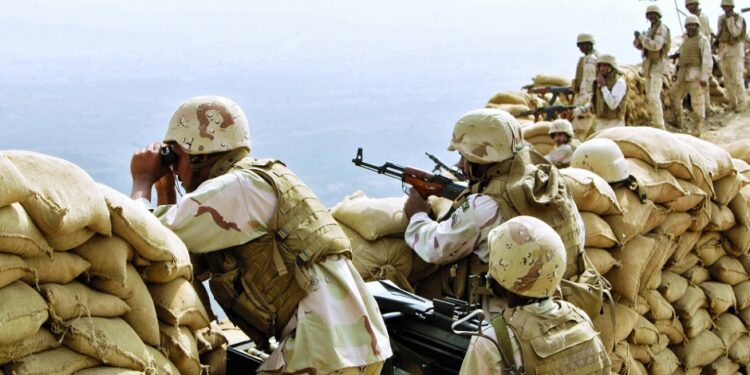 The airstrikes and Houthi marches prompted the Saudi regime to launch an initiative to settle the war in Yemen for the first time since 2015.
Saudi Foreign Minister Prince Faisal bin Farhan Al Saud unveiled the Kingdom's initiative to end Yemen's war.
The initiative includes a nationwide ceasefire under the auspices of the United Nations.
The Saudi minister said that the initiative also includes reopening Sanaa airport and permitting the import of fuel and foodstuffs through the port of Hodeidah and the resumption of political negotiations between the Saudi-backed government and the Iran-aligned Houthis.
Prince Faisal made it clear that the initiative would go into effect as soon as the Houthis approved it.
Political analyst Ahmed Al-Shafi pointed out that the initiative is an advanced proposal. The first time the Sanaa airport is allowed to reopen in this proposed way during the 6-year war.
Houthi response to the war settlement initiative
On the other hand, the Undersecretary of the Yemeni Ministry of Information of the Houthis, Nasruddin Amer, said in an interview with Al Jazeera that the Saudi initiative does not carry anything new.
As for the Houthi chief negotiator, commenting on the initiative, he told Reuters that Saudi Arabia must end the air and sea blockade of Yemen immediately.
He added that they would continue to talk with Saudi Arabia, the Sultanate of Oman and the United States to reach a peace agreement.
A diplomatic source recently revealed that the United Nations had warned Saudi Arabia of imposing international sanctions due to the ongoing Yemen war.
The source told Saudi Leaks that the United Nations envoy conveyed the warning to Martin Griffiths, who started a visit to the Saudi capital, Riyadh.
The source stated that Griffiths informed Riyadh that senior Saudi officials, led by the Crown Prince and Defense Minister Mohammed bin Salman, have become more than ever subject to international sanctions.
He added that Griffiths advised Riyadh to find quick mechanisms to end the Yemen war in light of the American position's change and the hardening of the European situation.
Observers agree that the ongoing war in Yemen for the sixth year consecrated Crown Prince Mohammed bin Salman's failure to lead and showed the Kingdom's need for external protection.
Perhaps the most exciting concern is the Saudi army's inability to resolve a war with a movement that is neither an organized army nor the "Houthi movement" militia.