Prisoners of Conscience
Torture in Saudi Arabia Is an Institutionalized Practice Overseen by the King and Crown Prince.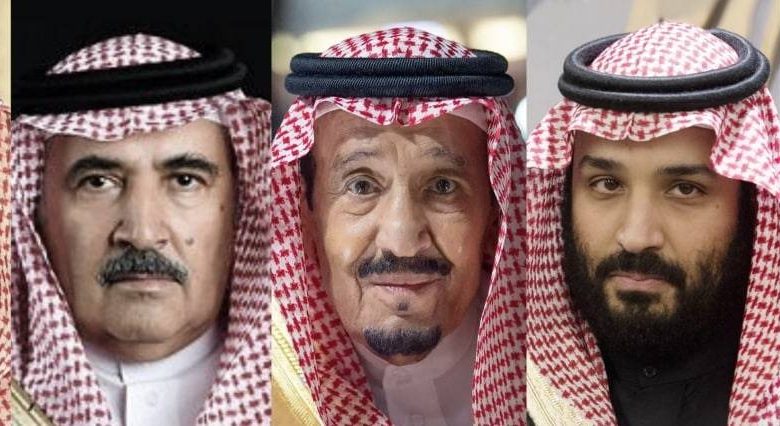 Every year on June 26, the International Day in Support of Victims of Torture commemorates the anniversary of the Convention against Torture and Other Cruel Treatment entering into effect. Despite Saudi Arabia's accession to the Convention in 1997, torture is a systemic practise in government institutions. These organizations have direct ties to King Salman bin Abdulaziz and his Crown Prince, Muhammad bin Salman, and use torture without fear of censure or punishment by depending on the country's highest political authority.
Multiple security and judicial institutions participate in torture in Saudi Arabia, the majority of which belong to the King and the Crown Prince, most notably the Public Prosecution, which is directly related to the King, and the Presidency of State Security, led by his son bin Salman, which comprises the General Investigations, Emergency Forces, and Special Forces. Through sister nations, border patrols and customs officials from beyond the border are able to enter the country.
Monitoring by the European Saudi Organization for Human Rights reveals that torture and ill-treatment are performed in Saudi Arabia during all phases of a detainee's detention, from arrest through inquiry, and even after the judgement has been rendered.
Arrest and detention:
The entities responsible for arrest and custody engage in torture on several levels. According to ESOHR's monitoring, detainees are subjected to ill-treatment and torture upon detention, as well as disproportionate use of violence without reason and, in many cases, enforced disappearance.
In many instances, the accused is abused from the moment of arrest by border patrol agents. In the case of Hussein Abu al-Khair, a Jordanian who was seized by border guards at the Drug Enforcement Administration office in Haql, where he was beaten and tortured for 12 days and made to sign confessions that were later used against him, he now faces the possibility of execution.
In addition, ESOHR observed the use of violence during the raids of the emergency forces and special forces, which have been linked with the Presidency of State Security since 2017. During these raids, families were intimidated and heavy weapons were employed. Information suggests that during various time periods, notably after the Qatif uprising, large-scale raids were conducted in several instances without legal warrants or arrest warrants. In addition, according to the organization's monitoring, the security forces, who raid and break into residences under the guise of seeking wanted individuals, arrest everyone inside, including women, without arrest orders. In the instance of the inmate, Saud al-Faraj, his wife, and their young daughter were detained during the raid that left al-Faraj severely injured.
According to Article Three of its system, the Public Prosecution in Saudi Arabia, which is directly subordinate to King Salman, is responsible for interrogating detainees in criminal cases, concluding the investigation by filing a case in accordance with the regulations, and prosecuting before the judicial authorities in accordance with the regulations.
During the investigative period, people were subjected to torture, as evidenced by the ESOHR's documents. In some instances, the purpose of torture is to get confessions; in others, it is to exact retribution, and it can lead to death. The young guy Jaber Al-Aqili died in January 2017, days after his arrest, and intelligence showed that he perished as a result of the abuse he endured throughout the inquiry. In addition, torture during the inquiry results in lasting injuries and lifelong impairments, as was the case with the killed young man Munir Al Adam.
During the research period, the group recorded that individuals were exposed to different types of torture. In addition, follow-up investigations proved that Saudi Arabian detectives operate unofficial detention facilities known as hotel or villa, where several women human rights advocates were tortured during the inquiry time. Among them were Loujain al-Hathloul and Iman al-Najfan, who employed gruesome tactics such as electric shocks, sexual harassment, whipping, and waterboarding.
In addition to state security concerns, there is evidence that abuse occurs in criminal jails. In the instance of the juvenile Abdullah Al-Hwaiti, he stated in his memoirs that he had been subjected to torture following his detention at the Duba Police Station. Al-Hwaiti stated that he was made to stand for lengthy periods of time and abused. When he was transferred to the criminal investigation division in the city of Tabuk, the physical and psychological torture intensified in an effort to coerce him into confessing to the crime.
Trial:
After the inquiry process concludes, violations against prisoners continue, as ESOHR observed the referral of persons whose confessions were extracted under torture to the court by the Public Prosecution.
Documentation from the ESOHR reveals that Saudi Arabian judges frequently disregard complaints of torture and ill-treatment. The organization's investigation of dozens of cases before the Specialized Criminal Court for Terrorism revealed that judges fail to consider detainees' claims that they were coerced into signing their testimonies. If he does not agree to ratify the statements, the detaining judge may threaten to re-interrogate him and re-expose him to torture.
The group studied the judgments of 14 death-row inmates before the court, who verified that they had been tortured and subjected to other inhumane treatment. According to the organization's audit, the Saudi judiciary paid little consideration to the claims of torture substantiated by those on execution row. In addition, the Saudi government did not comply with the requests of a number of those sentenced to death to summon the interrogators and to bring video recordings of the interrogation sessions, where there are cameras in the interrogation rooms, to support their claims that confessions were extracted from them under duress and torture.
In addition to the Specialized Criminal Court, the organization documented the criminal courts' violation of local and international law, as the Tabuk Court issued a Harba death sentence against the minor Abdullah Al-Hwaiti, and then re-sentenced him as Qisas after the Supreme Court overturned the ruling, despite his claim that he was subjected to severe torture during the trial.
Following the trial:
After the verdicts have been rendered, incidents of inmate abuses and mistreatment persist. According to ESOHR mentoring, inmates are exposed to ill-treatment in criminal and political jails while completing their sentences.
In addition to high-security prisons such as Al-Ha'ir Prison, Dammam Investigation Prison, Dhahban Prison, and Al-Tarfeeb Prison, the Presidency of State Security operates approximately twenty jails and detention facilities throughout Saudi Arabia. The European-Saudi Organization's monitoring revealed that detainees were exposed to different forms of mistreatment and torture in jails. Abbas Al-Hassan, who was put in solitary confinement and denied access to his medication despite receiving a death sentence from the Specialized Criminal Court, continues to be subjected to human rights breaches. Al-Hassan was put to death in April of 2019.
In addition, after serving their sentences, human rights campaigners are subjected to mistreatment and torture in jails, notably Muhammad Al-Qahtani, who was attacked in prison. The maltreatment continues to motivate him to launch hunger strikes on a regular basis. The report also reveals that the jail management, especially the elderly Aida Al-Ghamdi, willfully disregards the health of captives.
According to sources, human rights activist Abdullah Al-Hamid passed away in April 2020 due to medical mistreatment he suffered in jail. The human rights activist Zuhair Ali Al-Sharida died in jail in May 2021 after being assaulted while serving his sentence.
Saudi Arabia is in violation of the Convention against Torture in addition to its own internal legislation that outlaw torture.
Observing the progression of torture and ill-treatment in Saudi Arabia from the time of arrest until the verdict demonstrates its violation of many articles, including:
Article 11: Each State Party should maintain questioning rules, instructions, techniques, and practises, as well as preparations for the custody and treatment of people subject to any form of arrest, detention, or incarceration, under systematic review.
Article 12: Each State Party should guarantee that its competent authorities conduct a timely and impartial inquiry where there are reasonable grounds to suspect that an act of torture has been perpetrated on its territory.
Article 14: Each State Party should guarantee in its legal system that the victim of an act of torture achieves redress and has a legally enforceable right to fair and appropriate compensation, as well as the means for as complete a rehabilitation as feasible. If the victim dies as a result of torture, his dependents are entitled to compensation.
Article 15: Each State Party should ensure that no statement made as a consequence of torture is admissible as evidence in any process.
ESOHR asserts that torture is a crime under international law; therefore, the pursuit of justice cannot occur without punishing the criminals responsible for this crime, which is widely practised in Saudi Arabia and does not exclude minors, as well as being used to retaliate against activists and as a precursor to issuing arbitrary provisions.