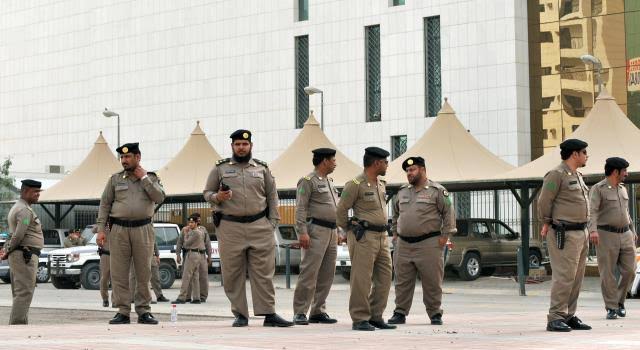 Human rights sources revealed that the authorities of the Saudi regime launched a new campaign of arrests in the Kingdom, taking advantage of the global preoccupation with the pandemic crisis of the emerging coronavirus.
The sources stated that the arrest campaign took place during the past 24 hours and affected a large number of activists in the media field and others.
The account calculated on the royal court published a tweet two weeks ago, in which it alluded to new arrests in the Kingdom that would be based on old tweets and snaps.
The arrests came amid international and human rights demands for the release of prisoners of conscience in the Kingdom, in light of the danger of the outbreak of the new coronavirus.
And human rights circles launched a campaign on social media to reinforce the demands of releasing prisoners of conscience in the Kingdom and the Arab world and saving their lives from the threat of the coronavirus.
The campaign aims to press for the arbitrary release of all detainees before it is too late and the spread of corona inside the cells.
Recently, the European Saudi Human Rights Organization expressed its concern regarding the situation in the prisons of the Saudi regime, which have become overcrowded with detainees and represent an easy environment for the transmission of the emerging coronavirus pandemic.
Compounding this concern, the human rights organization said, the Saudi government disregarded the rights of the detainees and failed to take direct response steps to reduce the potential dangerous effects of the virus.
Amid mounting international concerns about the spread of the coronavirus (covid-19), UN Special Rapporteurs stressed in a statement issued on March 16, 2019, the importance of the measures "being proportionate, necessary and non-discriminatory."
The human rights organization pointed out that there are fears of the impact of the epidemic on the detainees, especially as it is known that the Saudi government is not transparent regarding the information related to them.
While there is no official information, the information of the European Saudi organization confirms that prisons are still overcrowded, which increases the fears of the spread of the epidemic, especially since in many cases there are not enough beds to accommodate the prisoners, and some of them may rotate on the ground.