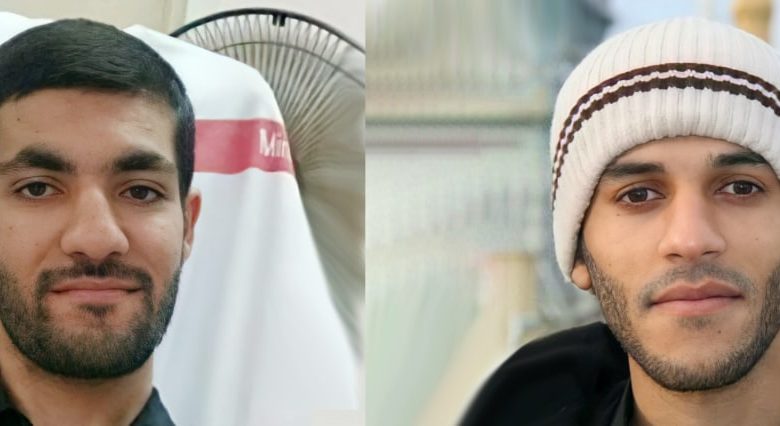 Human rights organizations said that Bahraini citizens in Saudi Arabia are at risk of execution in light of a judiciary that is "not independent and the fairness of trial procedures cannot be guaranteed" in the kingdom.
Eight organizations said in a joint statement, a copy of which was received by Saudi Leaks. On April 7, 2022, the Supreme Court of Saudi Arabia upheld death sentences as a disciplinary measure against Bahraini citizens Jaafar Sultan and Sadiq Thamer. They were arrested on May 8, 2015, at the King Fahd Causeway outlet.
The undersigned organizations express concern that two young Bahrainis, Jaafar Sultan and Sadiq Thamer, are at imminent risk of execution in Saudi Arabia following the Supreme Court's decision on April 7 2022, to uphold death sentences against them.
The Specialized Criminal Court (SCC) had sentenced Thamer and Sultan to death on October 7 2021, on the basis of Ta'zir (the judge's discretion), on terrorism and protest-related charges, following an unfair trial. The Court of Appeal upheld this on January 11 2022.
From the moment of their arrest on May 8 2015, the two young men have been subjected to various violations, including enforced disappearance, torture, forced to make confessions, and denial of access to legal councel.
On January 22 2022, the United Nations special rapporteurs sent a letter to the Saudi authorities, calling on them to immediately overturn the death sentences against Jaafar Sultan and Sadiq Thamer, stating that the imposition of the death sentence would be constitute an "arbitrary killing".
The letter added that the death penalty could only be imposed following compliance with a strict set of substantive and procedural requirements and guarantees of a fair trial, which have "reportedly not been complied with in the cases of Mr Sultan and Mr Thamer".
The Saudi authorities responded to the letter by claiming without proof that the torture allegations were unfounded, and were unable to show that the individuals were not subjected to enforced disappearance.
The Supreme Court's ratification of the death sentences nearly two months after the letter of the special rapporteurs confirms that the Saudi authorities are determined to implement the sentences despite the special rapporteurs' analysis of the case and calls for the executions to be overturned.
Following the Surpeme Court's decision, the two men have now exhausted their legal remedies and may be executed at any time. In 2022 so far, the Saudi authorities have carried out 120 executions, over double the number of executions throughout 2021.
The organizations believe that Saudi Arabia should comply with the request of the special rapporteurs and stop the arbitrary executions against Jaafar Sultan and Sadiq Thamer.
The organizations also stress that the continuation of these provisions and the lack of retrial, as well as the failure to investigate allegations of torture seriously, is a violation of international law and Saudi Arabia's obligations, especially the Convention against Torture.