News
A Saudi businessman implicates the Tiger Squad of Mohammed bin Salman in more violations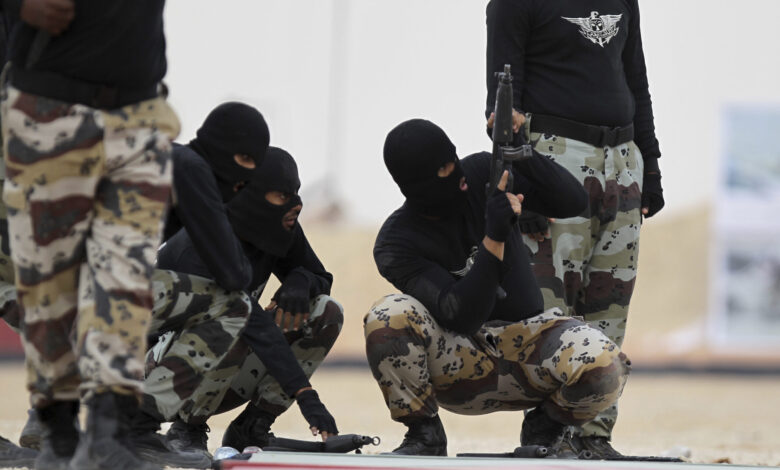 Democracy Now for the Arab World (DAWN) reviewed the arrest, torture and enforced disappearance of Saudi Salem Al-Muzaini, highlighting how a businessman of the Tiger Squad of Crown Prince Muhammad bin Salman was implicated in more violations.
The organization stated that Salem Al-Muzaini, a Saudi citizen, has been arbitrarily detained by the Saudi State Security Service since August 24, 2020. The last time Al-Muzaini's family heard about him was on May 31, 2021, during a very short phone call from a Saudi prison.
Other than this call, he has been incommunicado since December 2020. Al-Muzaini is Saad al-Jabri's son-in-law, a close advisor to former Crown Prince Mohammed bin Nayef who was detained and tortured by Crown Prince Mohammed bin Salman.
Al-Jabri is currently suing Mohammed bin Salman in a US federal court.
Saudi authorities first arrested al-Muzaini without charge on September 27, 2017, and detained him until January 18, 2018. During this period, authorities tortured and abused him.
Initially, Saudi officials released al-Muzaini after he handed over large sums of money and financial assets to the government's sovereign wealth fund.
Upon his release, Saudi officials banned Al Muzaini from travel and forced him to wear an ankle monitor before arresting him again on August 24, 2020.
Between his initial and current detention, from January 2018 to August 2020, Al-Muzaini recounted the incidents of his arrest and torture of his wife, Hessa Saad Al-Jabri, who lives outside Saudi Arabia, through a series of phone calls.
Al-Muzaini also recorded lengthy testimonies about his experience and asked Hessa to publish them if Saudi officials detained him again.
These testimonies and that of Hessa Aljabri were recorded in an affidavit filed with the Ontario Supreme Court of Justice on June 30, 2021.
Several Saudi security officers who arrested, interrogated and tortured al-Muzaini were also implicated in the killing of Saudi journalist Jamal. Khashoggi, including Badr Lafi al-Otaibi, a major in Saudi General Intelligence.
Emirati state security officials arrested Al Muzaini for the first time on September 26, 2017, in Dubai and handed him over to Saudi Arabia the next day.
Saudi authorities then detained Al-Muzaini in Jeddah and transferred him to Al-Ha'ir prison in Riyadh, before transferring him to the Ritz-Carlton Hotel in Riyadh, along with several prominent Saudi businessmen, royal family members and former government officials.
Later, Saudi officials forced the detainees to transfer the bulk of their money and assets to the Saudi government as a condition for their release from arbitrary detention at the Ritz-Carlton Hotel.
Among the assets that Saudi officials have forced Al-Muzaini to transfer to the government is Sky Prime Aviation, a company founded by former Crown Prince Mohammed bin Nayef and based in Dubai.
Al-Muzaini owned 25% of the shares of Sky Prime Aviation and was the CEO of the company. Al-Muzaini transferred all of the company's assets, including its private jet fleet, to the Public Investment Fund, Saudi Arabia's sovereign wealth fund, in November 2017.
Less than a year later, Mohammed bin Salman used two private planes belonging to the company to transport 15 members of the Tiger Squad tasked with the assassination that killed Jamal Khashoggi in the Saudi consulate in Istanbul on October 2, 2018.
The Saudi authorities, especially Major General Salah al-Jitaili, also tried to lure Salem Al-Muzaini's wife, Hessa, to the Saudi Consulate in Istanbul less than a month before Khashoggi was killed in the same place.