News
Violations and discrimination mar mass demolitions and forced removals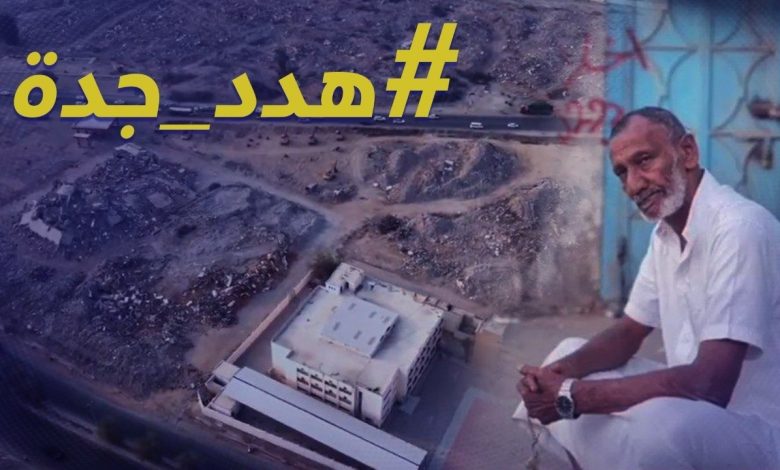 Amnesty International issued a statement today urging the Saudi authorities to end forced evictions as part of an ongoing large-scale demolition and eviction plan as part of Crown Prince Mohammad bin Salman's strategy to achieve Vision 2030. The plan, which affects half a million people in over 60 neighbourhoods in the coastal city of Jeddah, violates international human rights standards and discriminates against foreign nationals.
According to an analysis of a Jeddah Municipality document with a chronology of development plans stretching back to 2019, the demolitions affect more than 558 thousand households. Since the demolitions began in October 2021, they have continued intermittently.
On 31 January 2022, the Saudi Gazette published a compensation system for citizens, excluding the 47 percent of evicted foreign nationals. According to the officials, the figure of compensation will not be determined until the structures have been demolished.
Underneath the progressive, flashy image that Saudi Arabia is attempting to convey to the world are horrifying tales of human rights violations and torture. False pomp will not deceive the international community. Amnesty International's Acting Deputy Director for the Middle East and North Africa, Diana Semaan, stated, "A Jeddah Municipality document reveals that project plans were finalised almost three years ago, yet the Saudi authorities failed to engage in a process of genuine consultation with residents, provide adequate notice, and announce the amount of compensation and provide it to residents prior to the demolitions."
"The authorities are constructing this project at whatever cost to the local population." Not only did they forcibly evict residents without providing them with adequate time or compensation to find a new residence, but they also discriminated against hundreds of thousands of foreign nationals by excluding them from the compensation programme.
Amnesty International questioned one resident, three activists, and three journalists familiar with the situation on the ground, two of whom were in Jeddah between February and May 2022. In addition, the organisation confirmed satellite photographs depicting the destruction of at least 20 neighbourhoods in Jeddah between October 2021 and May 2022, as well as 13 videos depicting the destruction of buildings in several neighbourhoods.
Amnesty International sent a letter to the Saudi Arabian Human Rights Commission in April 2022, raising questions and concerns regarding the demolition and due process obligations in the context of evictions, but received no response.
Underneath the progressive, flashy image that Saudi Arabia is attempting to convey to the world are horrifying tales of violations and abuses.
According to a public official document examined by Amnesty International, residents were given notice periods ranging from 24 hours to six weeks in different neighbourhoods. In one of the affected neighbourhoods, Al Ghaleel, the electricity was switched off one day after residents noticed the word "evacuate" painted on their buildings. In other neighbourhoods, demolition and eviction schedules were announced on billboards and in state-aligned media.
"I learned about the eviction only through spray paint on our building on January 22 and a notice posted on the ground level stating that we had to go by the end of the month. A foreign person who had lived in one of the neighbourhoods for three years before to being evicted in February 2022 stated that he had never seen or spoken with any municipal or government authorities.
In accordance with the UN Basic Principles and Guidelines on Development-Based Evictions and Displacement, the authorities must provide compensation and resettlement to all those affected without discrimination, ensuring that no one is left homeless as a result of an eviction, including citizens, noncitizens, those with or without ownership documents, and tenants. In addition, they must involve all impacted individuals, offer proper notice, share material in advance, and give all affected citizens a reasonable amount of time to publicly examine or object to the proposed plan, including any protections for vulnerable groups.
State-aligned media outlets have disseminated a pervasive stigmatising narrative about residents of the affected areas, claiming that the majority of people in some areas are undocumented and that the neighbourhoods are "rife with disease, crime, drugs, and theft" because the residents are "violators of the residence and work system."
Amnesty International was informed by a community activist that entire communities were being destroyed. What will become of the most helpless? Both documented and undocumented migrants are unable to afford alternative accommodation in higher-priced regions. Undocumented individuals are seen as criminals. There is no compassion towards them."
In the eviction process, there is a climate of fear around the exchange of information and the reporting of violations. According to a source from Amnesty International who has direct touch with inhabitants of Jeddah, many fear retaliation from the government if they demand their rights and are therefore reluctant to speak up. One resident expressed concern that he would meet the same fate as Abdul Raheem al-Huwaiti, who was killed by security forces in April 2020 after leading community organising against land acquisitions related to NEOM, a megacity project being built in Tabuk province in the northwestern region of Saudi Arabia.
Numerous individuals utilising pseudonyms have resorted to Twitter to protest the demolition of their neighbourhoods and homes, as well as their inability to locate inexpensive alternative housing. In Jeddah, they are also protesting the high cost of living and housing for individuals who have been evicted, the delay in compensation, and the rising cost of rent and relocation services.
Saudi Arabia introduced Vision 2030 in 2017, a plan to diversify the economy and provide opportunities for women and youth.
In December 2021, the Crown Prince of Saudi Arabia launched the Jeddah Central Project, an SR75 billion (about USD 20 billion) initiative to construct 5.7 million square metres of land. The first phase of demolitions for this project began in October 2021, followed by a second round in January 2022, when videos of the destruction began to appear on social media.