News
Saudi Arabia cooks up plans for Sudan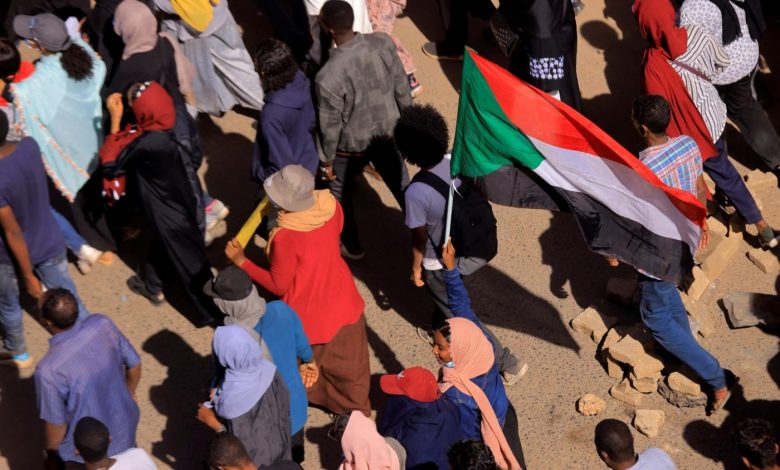 Egyptian sources revealed to al-Araby al-Jadeed that Cairo and Saudi are cooking up plans for Sudan to stabilize the shaken political situation following October's military coup.
According to the London-based newspaper, the coordination aims to prevent the breakdown of the security situation in the strategically crucial African state.
An Egyptian diplomatic source said that Cairo and Riyadh agree on the need for coordination to ensure that events in Khartoum are directed to preserve the interests of the two countries and prevent the deterioration of the situation into paths that could harm their security, economic and political interests.
"Sudan for Cairo is a matter of national security from the southern direction, besides the efforts of the Egyptian leadership to ensure the unification of the Egyptian-Sudanese position on the Ethiopian Renaissance Dam crisis," the source said.
As for the Saudi side, the source explained: "The most important thing that concerns Saudi Arabia at present is that the unrest may lead to the arrival of a political leadership in the Sudan that may decide to withdraw Sudanese soldiers involved in the war in Yemen, who form the main strength of the Arab coalition forces led by Riyadh."
The source said that the consultations between Egypt and Saudi Arabia regarding the Sudanese crisis included the development of multiple scenarios so that the two countries could deal with any changes in Sudan. As western concern grows, so do regional interests.
According to the source, the Saudi-Egyptian consultations discussed a scenario related to preparing and supporting a "safe alternative" – as the source put it – to the current Transitional Sovereignty Council chairman, Abdel Fattah al-Burhan, in the event the Sudanese street continues to revolt against the military wing.