News
Medical negligence, a tool to eliminate prisoners of conscience in Saudi Arabia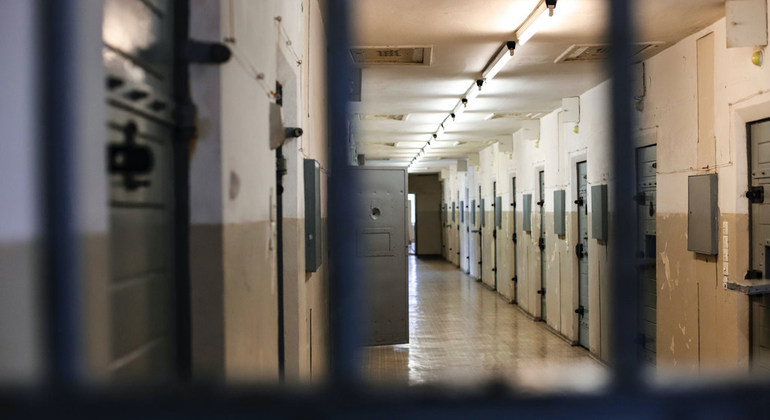 The Saudi authorities are reported to have used medical negligence against prisoners of conscience in an attempt to get rid of them.
Sanad Organization for Human Rights said that medical negligence is one of the Saudi authorities' brutal practices. Its prison administration refuses to provide the necessary treatment or transfer the patient to the hospital to overthrow the rights of detainees and kill them slowly.
Among the most prominent victims of medical negligence is the young Daifallah Al-Sareeh, who was completely paralyzed due to neglect and brutal torture.
Detainee Saud Mukhtar Al-Hashemi was also diagnosed with a stroke and Dr Ali Al-Omari with kidney failure due to torture and deliberate neglect.
The organization stressed that the Saudi authorities bore all these human rights violations throughout the period they followed the brutal repressive approach against detainees, activists and those who demanded their legitimate rights.
Meanwhile, the Saudi authorities are ignoring their royal system of criminal procedures to retaliate against the opponents and those who demand their legitimate rights.
The Saudi authorities have violated the system under Article No. 213, which states that "the arrested suspect shall be released immediately if the verdict was not convicted, or with a penalty that does not require imprisonment, or if the accused has served the period of the sentence imposed during his arrest."
The Saudi authorities procrastinate in the cases of many detainees whose prison terms have expired. Despite the expiration of the sentence of the detained young man, Yahya Al-Wadai'i, two years ago, the authority is procrastinating in his release and Khaled Al-Rashed, whose imprisonment period has ended since September 2020.
These authorities are also violating the provisions of the Criminal Procedure Law to undermine activists and claimants for their rights in the country. They have practised the most brutal methods against prisoners of conscience to take revenge on them.
In addition, the Saudi authorities continue to master their repressive methods, which they pursue in their policy against activists and those expressing their free opinions throughout the Kingdom.
The Saudi authorities blackmail many activists' families and relatives in several ways, including imposing severe restrictions and depriving them of movement and travel, and threatening arrest in case of protest, as well as arresting many of them in its brutal detention.
Among the detainees who are blackmailed by the Saudi authorities is the detainee Muhammad Kadwan Al-Almai, as the authority continues to arrest his wife since October 17, 2017, and the arrest of Halima Al-Hwaiti, the wife of Abdel Nasser, and Aida Al-Ghamdi, the mother of the dissident abroad, Abdullah Al-Ghamdi.
According to what local and international human rights organizations assert, the Saudi authorities continue to resort to their repressive and arbitrary methods, in the absence of justice and law, to make the human rights situation a continuous collapse without reform.