Others
DW: Saudi Arabia cosmetic reforms lack political substance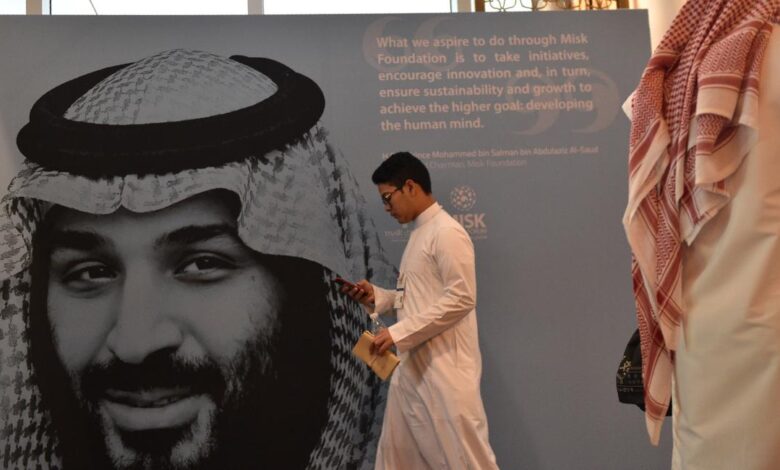 An investigation by the German Deutsche Welle concluded that the reforms promoted by Crown Prince Mohammed bin Salman in Saudi Arabia are cosmetic and lack any political substance.
The report said that the Saudi reforms do not touch what the Saudi people desire, such as political reforms and freedom of expression. 
These so-called reforms are limited to the social and religious aspects only, without significant change to the most important political transition and people's political rights.
The investigation indicated a pattern of marginalizing religion in the Kingdom and the introduction of large-scale social changes with the strengthening of political power with royal family members only.
Although some changes, such as mosque loudspeakers, may seem minor to foreigners, according to political science professor Nathan Brown, a senior fellow in the Carnegie Endowment's Middle East Program, earlier this month, Saudi authorities slightly modified a law to allow adult women to live independently, without having to obtain permission from the father or other male relatives.
A few days later, other officials announced that women could register for Hajj without the permission of a male guardian.
Then this week, Saudi officials from the General Authority for Audio-Visual Media reported that reforms in Saudi Arabia in the legal sector mean that audit procedure for imported books and magazines will be simplified. 
Officials told the local English-language newspaper, The Saudi Gazette, that the new measures would mean less censorship and more access to books in the Gulf state.
READ: Taif health sector scandal reflects corruption in government institutions
In late May, the country's Ministry of Islamic Affairs also said that mosque loudspeakers would reduce the volume by about a third when the call to prayer is declared.
It is noteworthy that these are reforms in Saudi Arabia are not the first are not likely to be the last. Social change was already underway under the previous Saudi king, Abdullah bin Abdulaziz Al Saud.
Many recent reforms can be seen as part of the so-called Vision 2030, the wide-ranging set of changes that Mohammed bin Salman has been promoting for years.
Changes included allowing women to drive; lifting the decades-old ban on cinemas and allowing women to travel alone; and the continued gradual easing of gender segregation rules.
Also, bin Salman intends to lift the ban on alcohol consumption, according to identical reports.
The troubling question for bin Salman is what kind of pattern the reforms establish, says Robert Mogilnicki, a senior resident scholar at the Arab Gulf States Institute in Washington.
He adds that "the bulk of the trend of significant liberalization is in some social areas but not in political ones, some of which are important in daily life and are therefore not considered structural changes.