Saudi Plots
U.N.'s Khashoggi Investigator Describes 'Brazen' Saudi Threat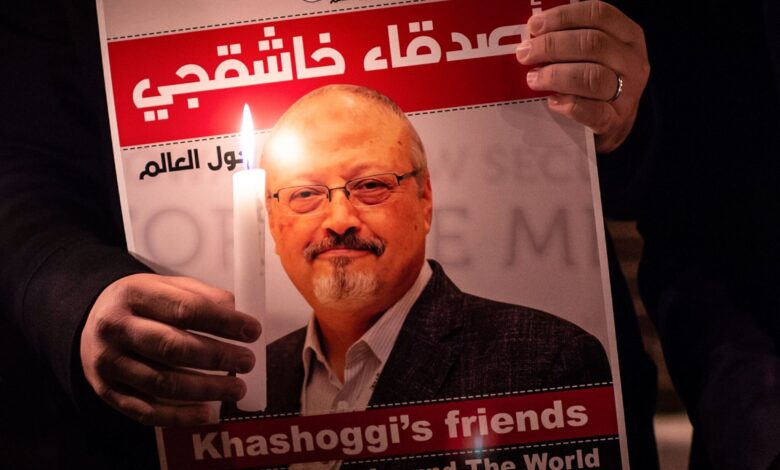 A senior Saudi official made a public threat against a United Nations investigator looking into the killing of the journalist Jamal Khashoggi in 2018, according to the investigator, who decried the intimidation and violence she said defenders of human rights faced in carrying out their work.
The United Nations investigator, Agnès Callamard, detailed in a series of posts on Twitter on Friday how a "brazen" threat against her by the Saudi government official "took place in a high level diplomatic setting and it was made public, confirmed by the U.N."
She said that the threat against her and "far greater daily intimidation and violence stalk all those on the front lines of human rights advocacy," and called out those employing "bully boy tactics."
"States must understand that behaving as thugs in New York and Geneva is no more acceptable there than in other countries' capitals, or in their own hometowns," she wrote. "Such a demand is essential as we are confronting a world of heightened tensions reminiscent of the Cold War era."
On Thursday, Awwad Alawwad, the president of Saudi Arabia's human rights commission, said he was the official the allegations referred to. In a post on Twitter, he said that it had come to his attention that Ms. Callamard and the United Nations "believe I somehow made a veiled threat against her more than a year ago."
"I reject this suggestion in the strongest terms," he wrote in a subsequent post. "While I cannot recall the exact conversations, I never would have desired or threatened any harm upon a U.N.-appointed individual, or anyone for that matter."
He also added that he was "disheartened that anything I have said could be interpreted as a threat," maintaining that he was "an advocate for human rights."
Ms. Callamard first disclosed the threats made against her in an interview with The Guardian this week. Ms. Callamard said a colleague had relayed to her that a senior Saudi official, in a meeting in Geneva in January 2020 with United Nations officials, had threatened to have her "taken care of."
A United Nations spokesman later confirmed the details of her account. Ms. Callamard's investigation into Mr. Khashoggi's killing at the Saudi consulate in Istanbul was published in June 2019. In it, she recounted harrowing details of his murder and dismemberment, and the cover-up of his killing by a team of Saudi operatives. Mr. Khashoggi, a Saudi dissident journalist who was a columnist for the Washington Post and a Virginia resident, was assassinated inside the consulate in October 2018.
Ms. Callamard's investigation was one of the most detailed and authoritative assertions that the responsibility for the killing of Mr. Khashoggi and its cover-up could be linked to the highest levels of the Saudi royal court.
She was acting within her role at the time as the special rapporteur for extrajudicial, summary or arbitrary executions, to evaluate the circumstances surrounding Mr. Khashoggi's killing from a human-rights perspective.
Western intelligence agencies had already concluded that Crown Prince Mohammed bin Salman, the de facto ruler of Saudi Arabia, had ordered the killing. But the United Nations report offered in stark detail a recounting of the brutality behind the attack.