News
Mohammed bin Salman curbs his brother's influence after his role in Saudi Arabia increases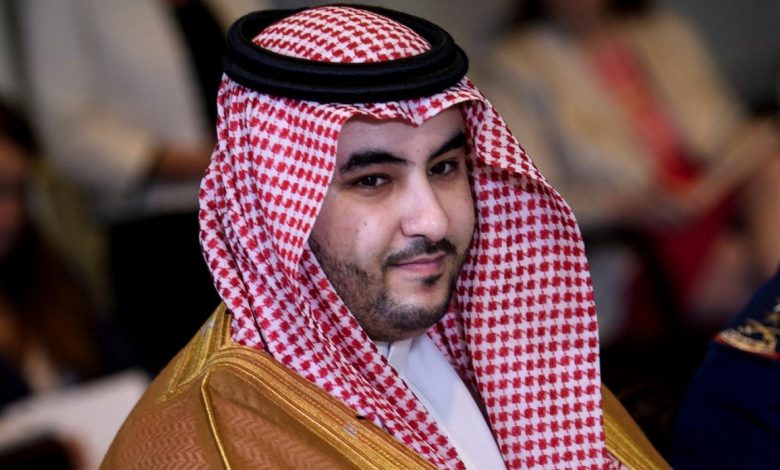 Informed sources said that Crown Prince Mohammed bin Salman has recently sought to limit the influence of his brother, Saudi Deputy Defense Minister Khalid bin Salman, after his recent role in the ruling scene in Saudi Arabia has increased.
The sources told Saudi Leaks that bin Salman had subsided his brother Khaled on several important occasions recently to keep him away from any scene of his competition for power in the next stage.
It was noted that Khalid bin Salman was absent from the current scene and did not appear during the reception of US President Joe Biden in the Kingdom or during the recent foreign visits of Mohammed bin Salman.
In this context, Dr Khaled, the son of the fugitive Saudi security official, Saad Al-Jabri, said in a tweet, which Watan retweeted: "The disappearance of Prince Khalid bin Salman from the scene at this time is very striking. He did not attend during a visit Biden to Jeddah and was not present during the visits of the Crown Prince or the ongoing negotiations to extend the truce in Yemen."
He added, "Khaled bin Salman is the highest-ranking Saudi official who visited Washington recently, and his efforts played a role in Biden's visit and the truce in Yemen with the testimony of the Americans."
Khalid bin Salman was the last Saudi official to visit Washington last May and led efforts to renew the truce in Yemen for the last two months before it was renewed on Tuesday for another two months.
Khalid bin Salman tweeted at the time: "I met in Washington with the US Special Envoy for Yemen Tim Lenderking, we discussed the Yemeni issue and its developments, and I assured him of the support of the coalition led by the Kingdom of the Yemeni Presidential Command Council and its supporting entities, and our aspirations that the Yemenis reach a comprehensive political solution, conveying Yemen to peace and development."
He added: "I also assured him that despite the positivity of the announced truce to a large extent, there is an important role that the United Nations and the international community must play; To pressure the Houthi militias to open Taiz roads, deposit Hodeidah port revenues, and seriously engage in peace efforts; May Yemen move to security and stability."
Since he acceded to power in 2017, Mohammed bin Salman has deliberately excluded and marginalized his cousins ​​from high government positions, in addition to accusing dozens of them of corruption and theft, to the extent that observers of Saudi affairs say: "The entire Saudi regime is in danger."