Saudi Plots
Israeli media exposes the Saudi regime's stance on annexation plan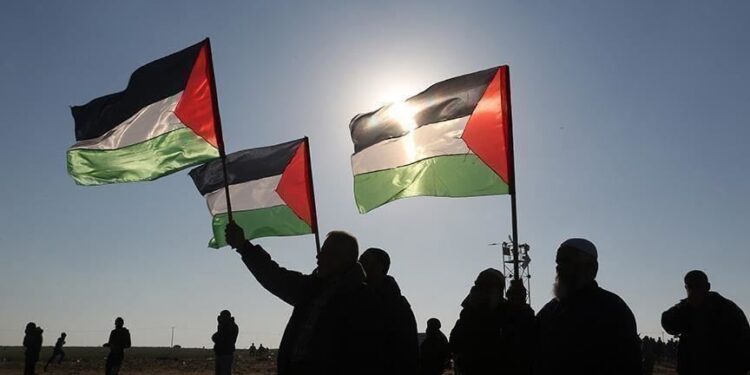 The Israeli media exposed the truth of the Saudi regime's real stance on the Israeli annexation plan of Palestinian lands, stressing that Riyadh provided tacit approval through unofficial channels.
The Hebrew newspaper IsraelHayom said that high-ranking officials in Saudi Arabia, Egypt and other Gulf states have told their Israeli counterparts that their countries do not plan to take action against Israel over its annexation plans.
The Arab states will only respond to Israel's annexation of the West Bank with verbal condemnations, Israel Hayom – a national newspaper close to Israeli Prime Minister Benjamin Netanyahu – reported, citing diplomatic sources.
Any further action from these Arab states will only come if their respective publics' response to the move was one of outrage and protest, the paper added.
So far, only Kind Abdullah of Jordan has staunchly opposed Israel's annexation plans, the report said. The monarch believes that the annexation could spark riots that may threaten Jordan's stability.
The newspaper repeated Netanyahu propaganda, regarding the intersection of the interests of these regimes with Israel in the context of confronting Iran claiming that these countries, since the Arab Spring revolutions, are busy maintaining their systems and facing what could threaten these regimes, whether "Islamic terrorism" or the Iranian nuclear file, which explains, according to the newspaper, the continued siege of Saudi Arabia and its allies to Qatar, which they claim are supporting the Muslim Brotherhood and cooperating with Iran.
The newspaper also explains why "Saudi Arabia and its allies are fighting radical Islam, which came from left Saudi Arabia; because the majority of the September 11 attackers were Saudis."
According to the newspaper's claim, the leaders of these Gulf states fear Iran, and they see, in the light of Saudi Arabia's failure in Yemen, in Israel, as the only party of power.
"After decades of hatred against Israel in the hearts of their citizens, the spoiled princes from Saudi Arabia, Dubai, Abu Dhabi and Kuwait are changing their attitude."
According to the report, this explains the recent Emirati statements at the height of preparations in Israel for the annexation plan, and the UAE twice announced cooperation with Israel.
The Hebrew newspaper saw that "the princes care about the Iranians, not the Palestinians, because this is what is moving in the region, and these are the rules of the new game led by Netanyahu and Mossad chief Yossi Cohen.
The report revealed that "a secret diplomatic activity that took several months, resulted in agreements between the Israeli air industries and Rafael (Armaments Development Authority), and between the Emirati 42 Group, to cooperate with Abu Dhabi in the field of scientific research and develop solutions that help in the face of the Coronavirus pandemic."
The report concluded: "Whether it is coincidental or not, the agreements were signed just hours after the mysterious bombing in the heart of the Iranian reactor Natanz," asking: "Was Israel responsible for the bombing that severely damaged the 'Iranian Dimona'? The answer to that may be known to the Emirates."