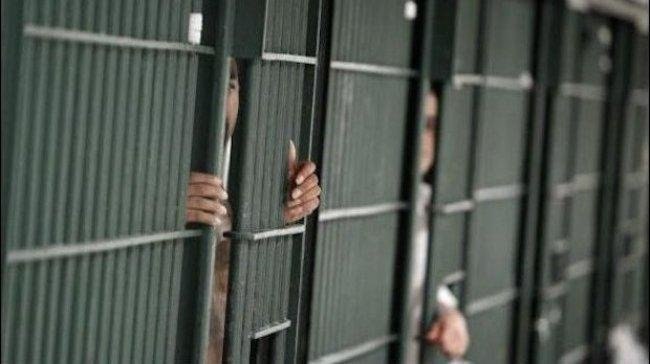 A Saudi lawyer, detained by the Saudi authorities, Walid Abu Al-Khair returned to a new hunger strike, a few days after the end of his previous strike that lasted about two weeks.
The "Al-Qastas Organization for Human Rights", which monitors the conditions of detainees in the Kingdom, reported on Twitter, Friday, that "Abu Al-Khair", entered his strike with the activist "Raef Badawi" because of their transfer to solitary confinement in tight guards.
The strike, which was carried out by the Saudi activist, came for the second time in a short period, as his last strike continued at the beginning of this month, about 11 days, to protest against the ill-treatment he was exposed to.
Abu al-Khair stopped his previous strike after the authorities returned him to the cell in which he was previously.
"Al-Qastat," it said, "calls on the Saudi authorities to end mistreatment and systematic harassment of prisoners of conscience."
And "Abu Al Khair", a Saudi lawyer, was sentenced in 2014 to 15 years imprisonment, and prevented him from traveling an additional 15 years, with a fine of 200 thousand Saudi riyals (53,000 US dollars).
The competent Saudi terrorism court convicted "Abu al-Khair" in July 2014, for his statements to the media and his tweets on "Twitter" in which he criticized the Kingdom's human rights record, especially the harsh rulings of peaceful critics.
Last April, Human Rights Watch called on the authorities of the Saudi to release "Abu al-Khair", who had established before his arrest the "Saudi Human Rights Observatory", an association that publishes information on human rights in the kingdom.
Amnesty International called on the Saudi authorities to put an end to the mistreatment received by human rights activist Walid Abu al-Khair inside his prison.
The organization said it had received credible reports that prison authorities had placed "Abu al-Khair" in solitary confinement in the "Dhahban" prison near Jeddah.
She noted that, since last week, Abu al-Khair has been held incommunicado, which puts him at risk of torture and other ill-treatment.
Lynn Maalouf, Director of Middle East Research at Amnesty International, said: "The fact that Walid Abu al-Khair, first of all, is in prison, let alone serving a 15-year prison sentence, is a disgrace. He was imprisoned on false charges related to terrorism just for exercising his right to freedom of expression and defense of human rights."
"He is one of dozens of Saudi women and men who are punished for defending the rights of their citizens."
Laynn called on the Saudi authorities to ensure that Abu al-Khair is protected from torture or other ill-treatment.
She added, "The Kingdom recently assumed the chairmanship of the Group of Twenty, and as it begins to pave the way for that, it will be beneficial for it to start by associating words with deeds. It cannot claim that it is committed, in front of the outside world, to reforms, while inside the Kingdom, it continues to treat its citizens in this manner in a blatant manner."