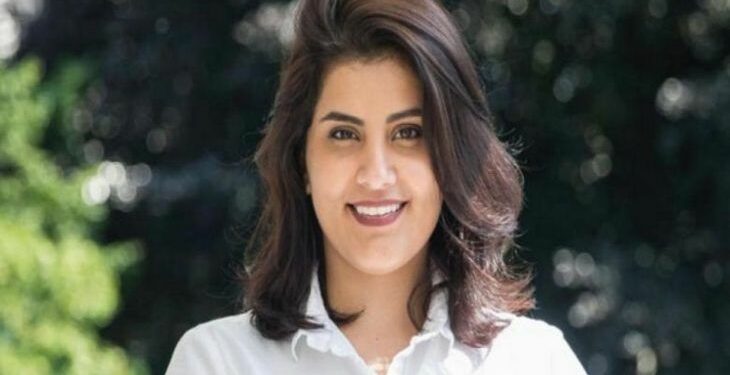 Loujain Al-Hathloul, a political prisoner, received the Bertha and Carl Benz Prize from the German city of Mannheim.
Her sister, Alia Al-Hathloul, said on Twitter that her sister, detained in Al Saud prisons, will receive the German award today.
The German city of Mannheim awarded Al-Hathloul the activist the "Bertha & Karl Benz Award" for the year 2019 in recognition of her "courage and role in defending the right of women to drive."
Alia and Lina Al-Hathloul received the award on behalf of their sister. The award bears the name of the inventor of the first Benz car (Karl Benz), in addition to his wife, Bertha, who was the first to drive the car for a long-distance of 106 kilometres.
Mannheim Mayor Peter Kors said, "A woman's ability to drive is a given, but it was not the case in Saudi Arabia, which was the last country to grant women the right to drive."
Last June, France also awarded human rights activist Loujain Al-Hathloul the Freedom Prize 2020.
Loujain's winning the prestigious international award was a huge embarrassment to the Al Saud regime, which has continued to arbitrarily arrest her since May 15, 2018, as part of a campaign of arrests that included human rights activists, including Aziza Al-Youssef and Eman Al-Nafjan.
The reasons for the arrest of al-Hathloul remained unknown. However, local media reported that the reason for the arrest was "transcending religious and national constants" as well as "communicating with suspicious foreign entities," which are vague charges that the regime uses to justify repression.
Human rights activists stressed the need for the immediate release of Al-Hathloul and not to place restrictions on her after the release, such as an arbitrary travel ban, in order for her to receive her prize in person on October 2, in Cannes, France.
Eight members of the US Congress nominated Al-Hathloul for this year's Nobel Peace Prize, "in appreciation of her courage and efforts in the struggle for women's rights."
The American representatives urged the concerned committee to carefully consider Al-Hathloul's nomination. Because it "embodies the peaceful struggle for equality in Saudi Arabia."
"Al-Hathloul has paved the way for reforms over the past two years, including ending the ban on women driving cars, reducing male guardianship over women, and domestic violence," in Saudi Arabia, the members of Congress said.
Al-Hathloul has been in prison since May 2018, along with many women's rights activists, and her trial began last March.
Al-Hathloul, one of dozens of the detained defenders of women's rights in Saudi Arabia, is being tried for "treason," but human rights organizations confirm that her arrest comes as part of a fierce crackdown on freedom of expression, especially after Crown Prince Mohammed bin Salman seized his position in 2015.
Activists, including her sister Lina Al-Hathloul, who lives in Belgium as a political refugee, confirm that Al-Hathloul is imprisoned in solitary confinement, mistreated and subjected to torture, including electric shocks, whipping, and sexual assault.
It is reported that last year, Al-Hathloul refused an offer to release her in exchange for a videotaped statement denying reports that she was tortured while in custody.
Al-Hathloul's brothers explained, earlier, that the advisor to the Saudi crown prince involved in Khashoggi's killing, Saud Al-Qahtani, was present during some torture sessions and threatened their sister with rape and murder. In contrast, the Saudi public prosecutor said that his office investigated these allegations and concluded that they are untrue.
It is noteworthy that the "Ben America" ​​literary and human rights organization, last year, honoured Hathloul and two other journalists, Eman Al-Nafjan and Nouf Abdel Aziz, by awarding them the "Barbie Freedom of Writing Award" in appreciation of their opposition to policies and laws that oppress women.
In early September, Al Saud authorities allowed the parents of Loujain Al-Hathloul, to visit her for the first time in 6 months in prison, after intense pressure from international human rights organizations.
"Lina Al-Hathloul," the sister of the detainee, Loujain, announced that her parents had visited Loujain after her health condition deteriorated due to the hunger strike.
"My father and mother visited Loujain today," wrote "Lina" on Twitter. "We learned that she went on hunger strike when detainees were allowed to communicate with their families while she was not allowed, her health deteriorated."
The tweet came a day after Lina's statements in which she expressed her family's great concern: "Because they have not heard anything from Loujain since last June 9.