News
Twitter demanded to stop the account of the MBS office director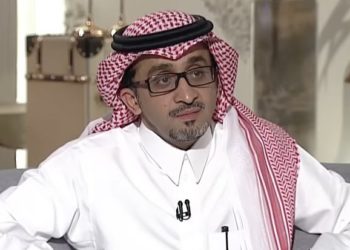 European groups demanded Twitter close the account of Badr Al-Asaker, office director of Saudi Crown Prince Mohammed bin Salman for his espionage activities.
The Guardian newspaper criticized Twitter for allowing Badr Al-Asaker to maintain a verified account, followed by about two million people, despite accusations that he had previously been accused of recruiting and paying Twitter workers to report on opponents' accounts secretly.
A US jury indicted a former Twitter employee, a US-Lebanese citizen, Ahmed Abu Ammo, on charges of using his position in Twitter to spy on users critical of the Saudi government.
Court documents named two other Saudis who previously worked for Twitter, Ahmed Al-Mutairi and Ali Al-Zubara, who the FBI wanted on charges of spying for the Saudi government.
According to the indictment, Al Zabarah collected information on dozens of Twitter users who posted embarrassing information about the crown prince and the Saudi government and then passed it on to Badr Al-Asaker, a close associate of the crown prince whose name was mentioned in the case about 53 times, according to the Guardian.
Al-Asaker headed Prince Mohammed bin Salman's private office before becoming crown prince.
Prosecutors said that Al-Asaker had promised Abu Ammo and Al Zubarah gifts, money, and future jobs in exchange for information to the Saudi government about Twitter users.
Abu Ammo resigned from Twitter in 2015 and moved to work for e-commerce giant Amazon in Seattle, United States.
Prosecutors explained that Al-Asaker transferred about $300,000 to two banks in Lebanon in the name of Abu Ammo's father. "He wanted to recruit a spy," said Colin Sampson, assistant US attorney general.
The FBI said that al-Asaker recruited Twitter employees to report on the accounts of Saudi dissidents, who helped Saudi authorities identify and then punish anonymous Twitter accounts critical of Saudi Arabia.
One of them was Abd al-Rahman al-Sadhan, who was sentenced to 20 years in prison by a Saudi court after allegedly using an anonymous account to mock the Saudi government.
Twitter had announced the deletion of about 6000 accounts linked to Saudi Arabia that violated its rules in 2019.
The company also deleted 33 accounts with direct links to the Saudi government after it was suspected that their owners had previously impersonated Qatari officials and after making statements in favour of the Saudi government in 2020.