Others
Human Rights Watch calls on Saudi Arabia to stop deporting Tigrayan migrants to Ethiopia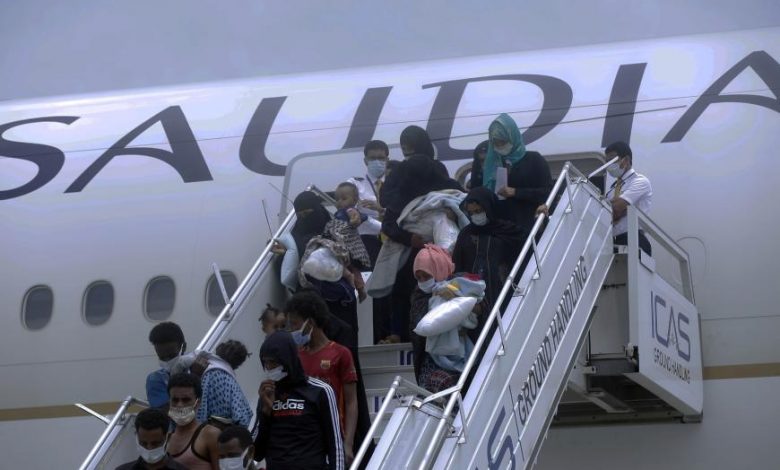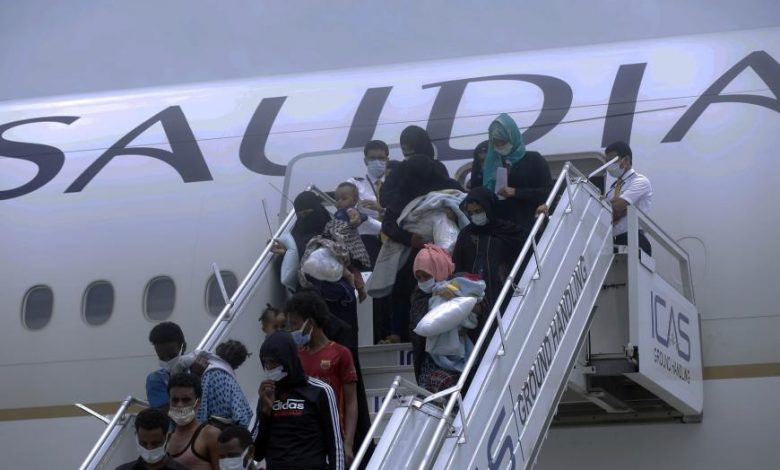 Human Rights Watch said that the authorities in Ethiopia have arbitrarily detained, mistreated and forcibly disappeared thousands of Tigrayans recently deported from Saudi Arabia.
The rights group called on the Saudi authorities to stop detaining Tigrayans in abusive conditions and stop their deportation to Ethiopia. Instead, it should help the United Nations High Commissioner for Refugees (UNHCR) provide them with international protection.
Ethiopian authorities have transferred Tigrayan deportees from Saudi Arabia to reception centres in the Ethiopian capital, Addis Ababa, where some have been unlawfully detained.
Ethiopian authorities also detained Tigrayan deportees at checkpoints on the roads to Tigray or Simera airport in the Afar region. They transferred them to detention facilities in Afar or southern Ethiopia.
"Tigranian migrants who have been subjected to horrific abuse in Saudi custody are being held in detention facilities upon their return to Ethiopia," said Nadia Hardman, a researcher in the refugee and migrant rights division at Human Rights Watch.
She added that Saudi Arabia should protect the Tigrayans at risk, and Ethiopia should release all arbitrarily detained Tigrayan deportees.
Various factors, including unemployment and other economic hardship, drought, and human rights abuses, have prompted thousands of Ethiopians to migrate over the past decade, travelling by boat across the Red Sea and then overland through Yemen to Saudi Arabia.
In January 2021, the Ethiopian government announced that it would cooperate in repatriating 40,000 of its nationals detained in Saudi Arabia and would begin returning 1,000 people a week. Forty per cent of the returnees from Saudi Arabia between November 2020 and June 2021 were Tigranese.
Deportations increased dramatically between late June and mid-July, with more than 30,000 reportedly deported.
The rise in deportations coincided with increased scrutiny, arbitrary detention and enforced disappearance of Tigranians by the Ethiopian authorities in Addis Ababa following the withdrawal of Ethiopian federal forces from the Tigray region and the expansion of the conflict in the region.
Human Rights Watch interviewed 23 Tigranians – 20 men and 3 women – who were deported from Saudi Arabia between December 2020 and September 2021 (most of them deported between June and August 2021) and subsequently detained in Ethiopia between April and September.
The deportees were held in facilities across Ethiopia: centres in Addis Ababa, in Simera in the Afar region, in Shun in the SNNP, and Jimma in the Oromia region.
Human Rights Watch sent letters with inquiries to the Ethiopian National Committee for Disaster Risk Management, the Federal Police Commission, the Saudi embassy in Washington, the Saudi Human Rights Commission, and the Saudi Ministry of Interior but received no response.
As the Ethiopian authorities conducted large-scale sweeps and arrests of Tigranians in Addis Ababa in July, some of the deportees interviewed by Human Rights Watch said that after initially enjoying the freedom of movement in Addis Ababa centres, they were not allowed to leave.
Other deportees who tried to force their way into Tigray on their own were either detained or forcibly disappeared in regional detention facilities where they were assaulted by the Federal Police and the Afar Regional Police. Other Tigrayan deportees were beaten with rubber or wooden bars.
The deportees said conditions were gradually becoming more restrictive and abusive. In Simera centre in mid-September, a new security force arrived from Afar, dressed in grey and black uniforms, and beat the deportees, claiming that the detainees had spent too much time in the toilets.
A deportee, 23, said: "Two days ago, [Afar Special Police] came and beat many of us. I'm injured. My legs and head are swollen. They beat us hard. They said, 'You belong to the Tigray People's Liberation Front.'"
Most of those interviewed said they had not been able to speak with family members to let them know their whereabouts, and some believed that their relatives still believed they were in Saudi Arabia. The Federal Police did not provide any legal justification for their arrest and subsequent detention.
Those interviewed by Human Rights Watch said that before their deportation from Saudi Arabia, they spent six months to six years in official and unofficial detention facilities across Saudi Arabia, including in Abha, Haddah, Jizan, and Jeddah.
They were subjected to beatings and overcrowded conditions and consistently described terrible sanitation conditions, inadequate bedding, food, water, and medical care. The miserable detention conditions for migrants in Saudi Arabia are a long-standing problem.
They were not allowed outside and suffered from severe skin problems due to the unsanitary conditions. All said correctional officers beat them or other detainees with plastic or rubber-coated bars, including if they complained about the conditions.
They said guards would pull them out of their cells, forcing them to strip naked and stand or kneel while being beaten.
Nearly all those interviewed said that Saudi authorities arrested and detained them because of their irregular migrant status. However, the authorities never provided legal justification for their detention or allowed them to hire a lawyer or challenge their detention. Prolonged detention without judicial review is arbitrary and in violation of international law.
HRW said that Saudi Arabia should stop deporting all Tigrayans to Ethiopia due to the risk of persecution. Customary international law prohibits sending people to a country where they face a real risk of persecution or torture.