Saudi Plots
US government report raises concerns over disappeared Saudi royals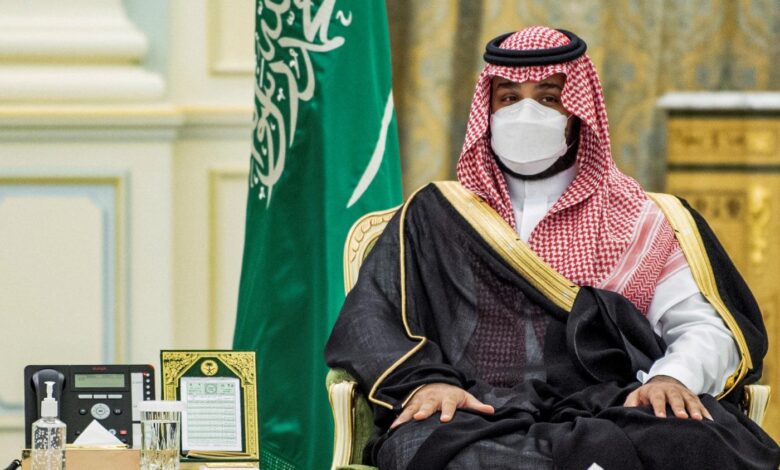 The US State Department has raised concerns in its annual report on human rights about the forced disappearances of senior Saudi royals, including former Crown Prince Mohammed bin Nayef and Prince Ahmed bin Abdulaziz, King Salman's brother.
The report, released on Tuesday, assesses the state of global human rights in 2020 by country. It documented a myriad of abuses in the kingdom and also noted improvements and laws aimed at reforming Saudi Arabia's laws and justice system.
While Washington has largely refrained from commenting on the internal politics of the Saudi royal family, Tuesday's document acknowledges human rights violations against Saudi royals without commenting on the political implications.
In an unprecedented purge that started in 2017, Crown Prince Mohammed bin Salman has been detaining critics and perceived competitors in Saudi Arabia, including many of his royal cousins, in an effort to consolidate power.
"In early March, authorities reportedly detained four senior princes: Prince Ahmed bin Abdulaziz, King Salman's full brother; his son, Prince Nayef bin Ahmed, a former head of army intelligence; Prince Mohammed bin Nayef, former crown prince and interior minister; and his younger brother, Prince Nawaf bin Nayef," the report says.
Prince Ahmed
Prince Ahmed had made headlines in 2018 when he appeared to criticise the war efforts in Yemen in response to protesters in London.
"What does the family have to do with it? Certain individuals are responsible… the king and the crown prince," he told demonstrators in comments captured in a video that went viral.
Mohammed bin Nayef, known as MBN, had served as crown prince before being toppled by bin Salman in June 2018.
The former heir to the throne publicly pledged allegiance to his successor, but according to various reports – including "MBS", a book by New York Times' correspondent Ben Hubbard – MBN was coerced to step down by his younger cousin.
"In August lawyers representing Prince Mohammed bin Nayef said they were increasingly concerned about his well-being, alleging that his whereabouts remained unknown five months after he was detained and stating that he had not been allowed visits by his personal doctor," the State Department's report says.
The March 2020 royal purge was in response to an alleged coup plot. MEE reported at the time that bin Salman ordered royals in the family to re-express their loyalty to him after the arrests. Many had tweeted messages in support of the crown prince in the following days.
Prince Ahmed, one of the most senior sons of the kingdom's founder Abdulaziz al-Saud, has long been seen as a potential replacement for bin Salman as crown prince.
In 2018, Prince Khaled bin Farhan, a royal dissident living in Germany, called on Ahmed and his brother Muqrin, to seize power from the crown prince and his father King Salman because of what he called their "irrational, erratic and stupid" rule.
"I seize this opportunity to appeal to my uncles Ahmed and Muqrin, who are the sons of Abdulaziz… to do something to change things for the better," Prince Khaled said in an interview with MEE at the time.
Later that year, Prince Ahmed returned to the kingdom from London. Saudi sources told MEE that he had received security guarantees from American and British officials.
US-Saudi ties
Tuesday's report was the first of its kind to be released by the Biden administration. The documents are supposed to be free of political influence – compiled by bureaucrats from various sources.
US President Joe Biden has vowed to recalibrate the relationship with Saudi Arabia amid growing criticism against Riyadh in Washington.
Last month, the administration released the US intelligence community's assessment on the killing of Jamal Khashoggi, which concluded that bin Salman approved the assassination.
But Biden opted against imposing sanctions on the crown prince, with aides saying they fear that punishing bin Salman would "rupture" ties with Riyadh.
Unlike previous reports on the kingdom, this year's document highlighted Saudi efforts to harass dissidents abroad, citing the detention of the children of former intelligence official Saad al-Jabri.
"On March 16, authorities arrested Omar al-Jabri, 21, and Sarah al-Jabri, 20, in Riyadh and held them in incommunicado detention, according to HRW. They are the children of former intelligence official Saad al-Jabri, who has lived in exile in Canada since 2017," the report says.
The document notes that the kingdom made improvements in its legal system, including a ban on the death penalty against minors and lifting some restrictions against women.
"Significant human rights issues included: unlawful killings; executions for nonviolent offenses; forced disappearances… arbitrary arrest and detention; political prisoners or detainees; serious restrictions on free expression, the press, and the internet, including threats of violence or unjustified arrests or prosecutions against journalists, censorship, site blocking, and engaging in harassment and intimidation against Saudi dissidents living abroad," the report on Saudi Arabia said.
It also cited other abuses, including "substantial interference with the freedom of peaceful assembly and freedom of association; severe restrictions of religious freedom; restrictions on freedom of movement; inability of citizens to choose their government peacefully through free and fair elections; violence and discrimination against women, although new women's rights initiatives were implemented; trafficking in persons; criminalization of consensual same-sex sexual activity; and restrictions on workers' freedom of association, including prohibition of trade unions and collective bargaining."
No focus on Mohammed bin Salman
Philippe Nassif, advocacy director for the Middle East and North Africa at Amnesty International USA, criticised Tuesday's report for failing to highlight bin Salman's role in the kingdom's human rights abuses. The crown prince, who is the de-facto ruler of the kingdom is only mentioned once – in reference to the detention of social media user Amani Alzain after she appeared to mock him last year.
'We will bring to bear all the tools of our diplomacy to defend human rights'
– Tony Blinken, US secretary of state
"There is little mention of the Crown Prince Mohammed bin Salman's role in an increasingly paranoid, authoritarian society despite there being plenty of mentions of individuals held in detention in the kingdom, arbitrary killings, the use of torture, and the role the Saudi government has played in Yemen," Nassif said in a statement.
"There must be accountability for Saudi actions in Yemen and against its own people and that starts at the top, that starts with Mohammed bin Salman."
The Saudi embassy in Washington did not respond to MEE's request for comment by the time of publication.
Introducing the reports, which cover all countries that are UN members, US Secretary of State Antony Blinken said Biden is committed to putting human rights "at the centre" of American foreign policy.
"We will bring to bear all the tools of our diplomacy to defend human rights and hold fully accountable perpetrators of abuse," Blinken told reporters.