Saudi Plots
National Assembly Party Warns Against Fake Reform Claims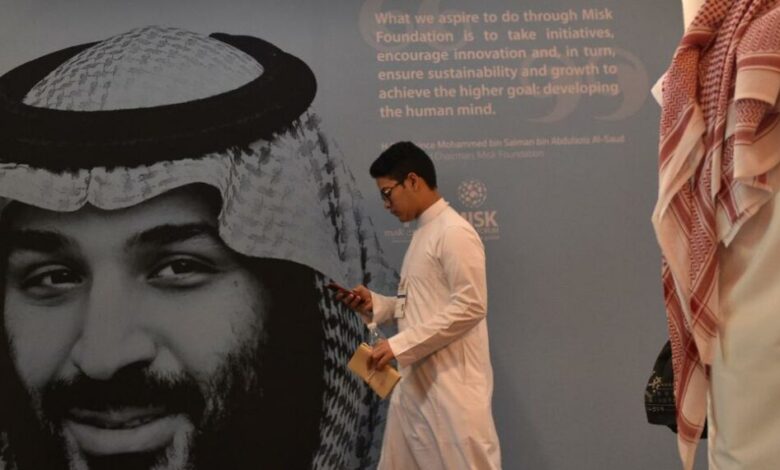 The Saudi opposition National Assembly Party warned against the deception of the Saudi regime's fake reform claims.
In a press statement, the Party affirmed that it "does not negotiate with the Saudi authorities before the immediate release of all prisoners of conscience."
In the statement, the Party said that it had observed: "governments, parties and actors are turning a blind eye to violations by the Saudi authorities."
This is under the pretext of encouraging the authorities to take reform steps.
It explained that this is often affected by substantial promotional campaigns funded by the regime to amplify achievements and ignore the significant deterioration in rights and freedoms.
Promotional Claims
The National Assembly Party affirmed that it refused to consider any allegations promoting the regime, in light of the unfair continuing arbitrary arrests, secret trials, heinous torture practices and slow murders.
The regime aims to deprive the Saudis of their right to expression, assemble, and access information about the country's resources and it's policies.
The Assembly Party affirmed that it is at this stage that the authorities are still deeply involved in repressive practices and considering human rights and public civil activities as terrorist practices.
Any form of cooperation with the regime gives it legitimacy and the fuel to continue such practices.
"Therefore, any talk or negotiation with the regime about reform is nothing but support for it in continuing these violations, and believing in its unfulfilled promises, and being dragged behind its paid propaganda about cosmetic reforms."
Real Refrom Requirements
The National Rally Party affirmed that the first step towards real reform begins with emptying prisons of all prisoners of conscience and those arbitrarily detained.
The Party also stressed that unfair travel bans and reprisals against individuals by targeting their family members should also end.
It also called for standing with political detainees of various orientations and backgrounds, so that no political prisoner arrested for his opinion and peaceful activity would remain in prison.