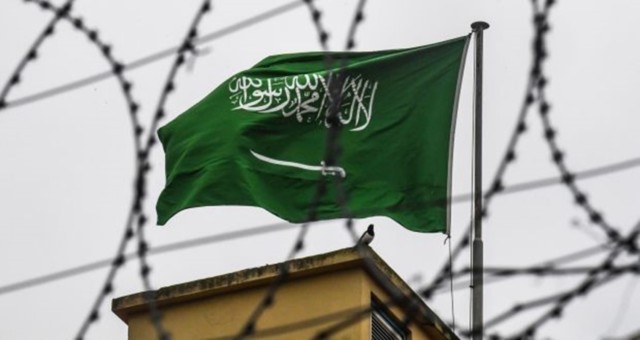 Saudi activists revealed that the Saudi authorities had begun releasing unfamous prisoners of conscience during the past few days.
The releases came during tensions marred by Riyadh's relationship with the current US administration led by Joe Biden, which criticized the conditions of activists in the Kingdom.
The Saudi activist and blogger, Sultan Al-Amer, tweeted: "Thanks to God, there are successive releases of prisoners of conscience, who are not famous and are not dual nationals."
He added, "This is happy news. I hope this trend continues, and all prisoners of conscience are released."
The Twitter account of Prisoners of Conscience, which deals with news of political detainees in Saudi Arabia, documented the identity of two activists who were released during the past hours.
They are the writer Ali Al-Saffar and the photographer Reda Al-Bouri, both of whom are detainees of the April 2019 campaign.
American pressure
Since Biden arrived at the White House, observers said that Saudi Arabia has begun partial liquidating the file of prisoners of conscience who are not Islamists or sympathetic to them.
Al Saud authorities released the prominent activist Loujain Al-Hathloul and the two US-held activists Salah Al-Haidar, Badr Al-Ibrahim and Doctor Walid Fitaihi.
Saudi propaganda
The Saudi opposition National Rally Party said that the Al Saud authorities are practising propaganda by releasing detainees for political gains directed abroad.
In a press statement, the party affirmed the adoption of the detainees' and female detention issues and the call for their release without restrictions.
READ: Saudi Prince: The Kingdom loves Netanyahu and fears losing him in the elections
The party stressed that the Al Saud authorities are carrying out propaganda in the file of prisoners of conscience to cover up their responsibility for the deterioration of their prisons' conditions.
The party rejected "the propaganda that the authorities practice when they release a prisoner of conscience for political gains directed abroad."
He called for "an independent judiciary within a clear democratic path that does justice to all" in the Kingdom.
The party also refused to publicize the amendments to the judicial system.
He stressed the call for an independent judiciary, which guarantees prisoners of conscience justice and the right of expression and assembly without restrictions within a democratic process.
The Saudi regime deliberately used political detainees in its prisons as hostages to negotiate with the new US President, Joe Biden.
The regime tried to appease President Biden to calm his anger at Saudi crimes and the deterioration of human rights in the Kingdom.