Saudi Scandals
Retroactive arrests against those expressing their opinions in Saudi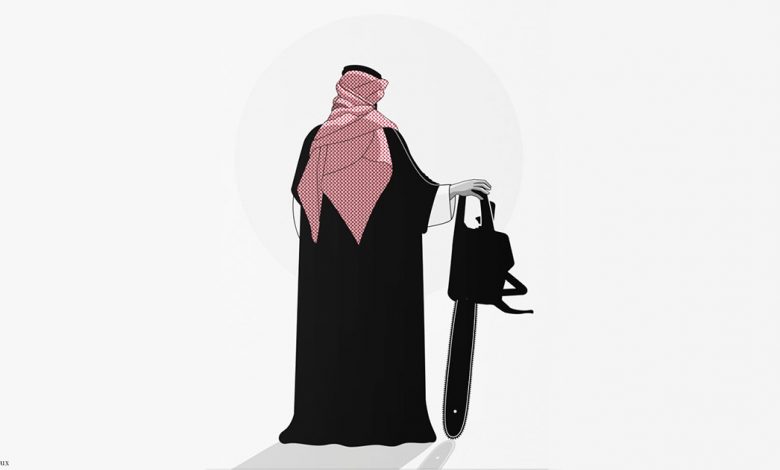 The Saudi authorities continue their repressive policies and periodically launch retroactive arrests against those expressing their opinion.
The Saudi authorities began searching through social media accounts to find old publications that justify the arrest and detention of individuals.
The state's campaign is the latest step in light of a wave of measures against activists calling for reform in the country and the reality of the intensification of repression.
Activist Loujain al-Daghestani was arrested in early April 2021 for posting tweets in 2013 calling for improved economic and social conditions.
In a similar case, activist Muhammad Al-Fawzan, known as Abu Noura, was incited against by state-owned accounts and was finally arrested in April 2020 for criticizing King Abdullah 11 years earlier in 2009.
Sanad Human Rights Organization confirmed that the repressive and cowardly methods used by the security forces to arrest individuals based on their past or current social media posts are an abuse of power.
The organization stressed that the suppression and intimidation of voices is an act of state repression and must stop immediately.
The organization called for an end to the so-called retroactive punishment implemented by state authorities and considers that the brutal measures are nothing more than suppressing personal freedoms of expression and thought.
Arbitrary Arrest
The news of the arrest and enforced disappearance of singer and activist Loujain al-Bouq for a few months has been confirmed. She had been allowed to communicate with her family to tell them that she is detained in Dhahban Prison in Jeddah only after many months of forced displacement.
Human rights sources reported that Loujain al-Bouq was arrested in May 2019 to be hidden and subsequently sentenced to 5 years in prison.
Her father, Majali al-Bouq, has been arbitrarily detained for ten years, against the background of malicious charges, due to his activities that do not fit the moods of decision-makers in the state.
Loujain suffers many human rights violations inside prison, at the forefront of insults and torture and the denial of communication with family or visits.
Loujain is among more than 50 activists detained in Saudi against the background of expressing their opinion or practising human rights activities. The number of female detainees has reached more than 100 female activists, which increases fears about the high rate of restrictions, repression and violation of women's freedom in the Kingdom.