News
Rights Center: Opinion activists are at risk of hacking in Saudi Arabia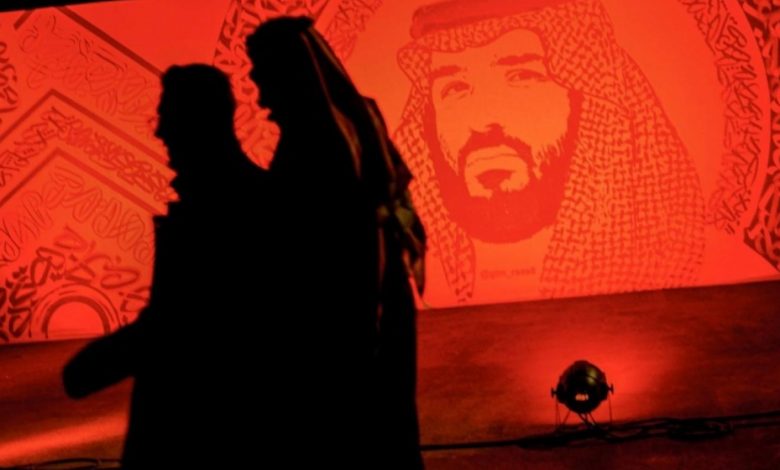 The Gulf Center for Human Rights said that online opinion activists are at risk of penetration in Saudi Arabia, including the potential of imprisonment and death.
In a statement, the centre indicated that Areej Al-Sadhan, sister of Abdul Rahman Al-Sadhan, a Red Cross worker sentenced to 20 years in prison in Saudi Arabia for possessing an anonymous satirical Twitter account.
On August 09, 2022, Ahmed Abouammo, a Lebanese-American dual national manager at Twitter, was convicted of six out of 11 charges, including "acting as an agent of Saudi Arabia."
Convictions also included "attempting to hide payments from an official" linked to the Saudi royal family. He could face 10 years or more in prison for passing information about 6,000 Twitter accounts to Saudis.
After the conviction, Areej Al-Sadhan said, "I couldn't help but think how my brother is far from us, suffering alone, and hundreds of other families suffering just like us…" Al-Sadhan was prevented from contacting his family for months at a time.
Areej al-Sadhan's testimony was crucial in the trial, which linked Abouammo directly to a critical aide to Crown Prince Mohammed bin Salman, who oversaw the arrest and imprisonment of human rights defenders and online activists.
She has said that the former Twitter employee is responsible for numerous cases of abuse by the Saudi government, including her brother's arrest, torture, and disappearance. Still, she was not allowed to provide details of her brother's torture in court.
The court case revealed that Abouammo received bribes, including money and luxury items, in exchange for the personal information of thousands of Twitter users, such as Al-Sadhan, who criticized the Saudi royal family on Twitter.
In court, Areej al-Sadhan was presented with a list compiled in 2015 by the deputy crown prince, Bader al-Asaker, of 10 Twitter accounts he wanted Abouammo to track. One of them was her brother Abdul Rahman, and another belonged to Omar Abdulaziz, a friend of Khashoggi.
Al-Sadhan was sentenced to 20 years in prison during a hearing held on April 05, 2021, by the Specialized Criminal Court in Riyadh.
The Center said the Specialized Criminal Court is the terrorism court established by Saudi Arabia in 2008 to try members of terrorist groups but has since been used to imprison human rights defenders and activists.
On March 12, 2018, Al-Sadhan was arrested at the Saudi Red Crescent Society office in Riyadh, where he was working as an aid worker.
The Gulf Center for Human Rights expressed concern about the various methods used by the Saudi authorities to arrest and harass Internet activists or silence online dialogue, including electronic flies, in addition to monitoring.
The General Directorate of Investigation, under direct orders from Mohammed bin Salman, has established electronic intelligence committees composed of large numbers of electronic flies that use Twitter accounts to incite attacks on independent voices calling for reform and demand the arrest of well-known Twitter users who have been monitored.
The Gulf Center for Human Rights called on social media companies, specifically Twitter and Facebook, to further enhance protection for Internet activists who promote human rights in troubled regions such as the Middle East and North Africa.
He emphasized that they must put in place safety valves to ensure that activists' accounts are secure and that no one can access their personal information.
He urged the Saudi authorities to release internet activists, including Abd al-Rahman al-Sadhan, who is imprisoned in direct violation of his right to freedom of expression.