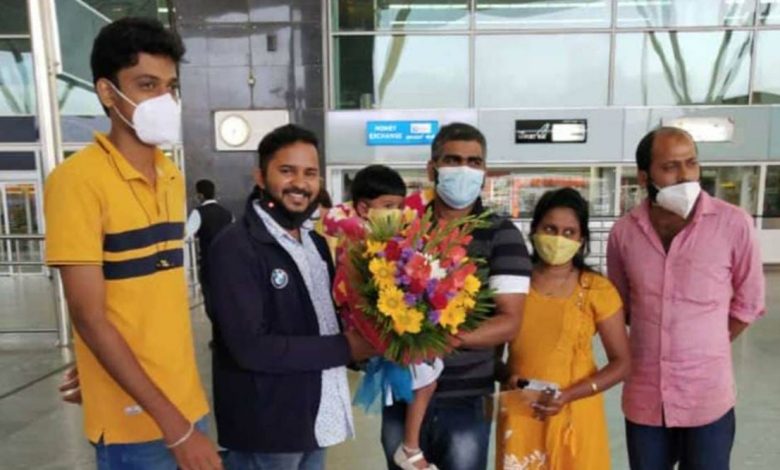 An Indian worker spent more than 600 days in prison for allegedly insulting Crown Prince Mohammed bin Salman.
The Indian Express newspaper said: Air conditioning technician Harish Banjira from Udupi district in Karnataka state returned to his home on Wednesday, August 19, after spending 604 days in the prisons of the Saudi regime.
The newspaper pointed out those days that the worker Banjira spent on charges of defaming the reputation of the Crown Prince and the community on social media.
It noted that Banjira, 34, faced life imprisonment or the death penalty before an investigation by Udupi police found that impersonators were behind the publication that landed him in prison.
A resident of Al-Bajadi village, Benjira, was arrested on December 22, 2019, in the Saudi city of Dammam, where he was working.
This was three days after a Facebook post supporting the Indian government's Citizenship (Amendment) Act and planning a national register of citizens had sparked the ire of the employer.
The Indian worker said, "I released a video in which I apologize for publishing this post. I didn't mention that it was specifically for the position I posted.
Then I deactivated my Facebook account," Bangera, who arrived in Bengaluru on Wednesday morning, told The Indian Express.
But soon, there was another Facebook account in his name, where defamatory posts were placed against Saudi Crown Prince Mohammed bin Salman and the Saudi community, which led to his arrest.
Back at home in Udupi, his wife, Sumana M., filed a complaint with the district police, saying that unknown people impersonated Banjira on Facebook.
In October 2020, Indian police arrested two brothers from Mudpidri town in Dakshina Kannada district, Abdul Hafeez and Abdul Aziz. Their investigation found that the two had set up a Facebook account in the name of Banjira on the same day they deleted his profile.
The police did so out of anger at Banjira sharing a position supporting the CAA and the NRC.
On Wednesday, Banjira couldn't control his tears at Bengaluru airport as he saw his four-year-old daughter 19 months later.
The Indian worker concluded that he was always confident that he would get justice. "But I was only released after I spent 604 days in prison."