Others
Canada sold the Saudi regime $74 million worth of weapons in 2020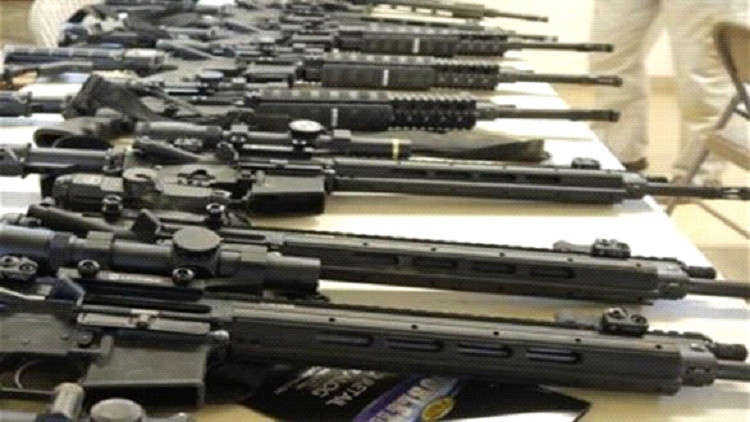 The Global Mail newspaper revealed that the Saudi regime purchased weapons from Canada worth $74 million during 2020.
The federal government agreed to a deal with Canadian Trade Connections to sell arms worth $74 million to Saudi Arabia, despite calls for Canada to halt arms deals with the Saudis.
The newspaper said that Ottawa issued a brokerage permit for a Canadian company that sold explosives worth $73.9 million to Saudi Arabia, originating from France.
In 2018, the Parliament passed legislation giving Ottawa the power to regulate brokerage in the sale or transfer
of arms or other restricted technology between two or more foreign countries when Canadians or Canadian companies are involved in the transaction.
This means that foreign arms deals brokered by Canadians or Canadian companies located outside the country require a brokerage permit from Ottawa.
Ottawa does not disclose the nature of the goods sold, saying only in this case that it belongs to the Export Control List category 2.4, which includes
"bombs, torpedoes, missiles and other improvised explosive devices and related equipment and accessories".
The kingdom has been at war with neighbouring Yemen since 2015 as the leader of the Middle East and African coalition.
Human rights groups and Western political leaders – including the European Parliament -have urged a moratorium on arms sales to Saudi Arabia.
Kelsey Gallagher, a researcher at Project Plowshares, a disarmament group that tracks arms exports, said it was
puzzling why Canada would approve a broking permit to sell explosives to Saudi Arabia, which has been fighting airstrikes in Yemen for six years.
"The concern here is that Canada may facilitate the transfer of military explosives to a country that often violates international humanitarian law," he said.
He pointed out that a United Nations expert team on Yemen said,
"Providing weapons to any of the parties to the conflict in Yemen facilitates the conflict itself and may lead to war crimes."
Mr Gallagher noted that the UN Panel of Experts on Yemen has said that
"the provision of weapons to any conflict party in Yemen is facilitating conflict and potential war crimes."
Foreign Affairs Minister Marc Garneau's department declined to answer questions about why it approved the $74
million brokerage deal instead of summarising the published rules governing the permits.
Global Affairs spokesman Grantley Franklin said in an e-mailed statement that under Canadian law, a permit would not be issued if the government believes
"there is a substantial risk that brokered goods will may be used to commit or facilitate serious violations of international human rights law or international humanitarian law
or gender-based violence or serious acts of violence against women and children."