News
Biden marginalises Mohammed bin Salman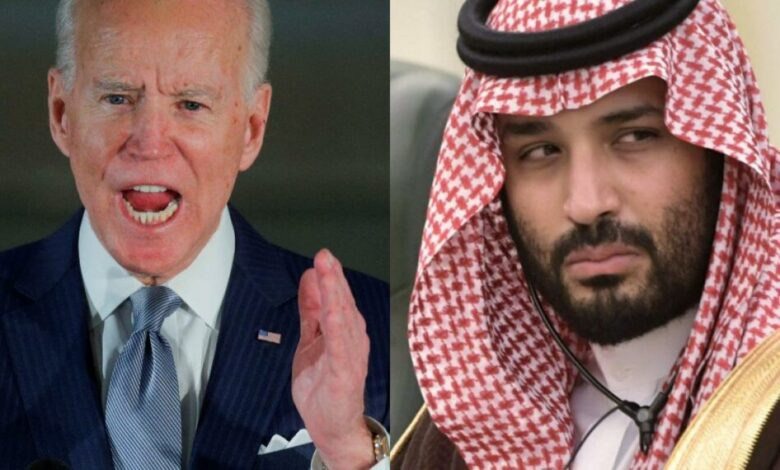 US President Joe Biden reiterated the marginalisation of Crown Prince Mohammed bin Salman and his isolation in light of his refusal to have any direct contact with him.
While bin Salman is desperate to appear in international forums, Biden adheres to direct dealings with King Salman bin Abdulaziz and has refused any communication or meeting with the Crown Prince.
According to observers, this reflects that the Biden administration holds a view of the Gulf in complete contrast to the administration of former US President Donald Trump, which was closer to Saudi Arabia and its de facto ruler, Mohammed bin Salman.
Yesterday evening, Badin had a telephone conversation with King Salman to discuss regional developments and issues of common concern, including the Houthi attacks on the Kingdom and ensuring global energy stability, according to what the White House announced in a statement on its website.
Those issues included the Iranian-backed Houthi attacks on civilian targets in Saudi Arabia, and Biden pledged his country's commitment to "support Saudi Arabia in its defence of its people and lands, stressing full support for the United Nations efforts that seek to end the war in Yemen."
The US President also stressed his keenness to "ensure that Iran cannot acquire a nuclear weapon" and briefed the Saudi monarch on the ongoing discussions to re-impose Iran's nuclear program restrictions.
Biden and King Salman discussed issues related to the Middle East and Europe, and they agreed that their teams would remain in close coordination over the coming weeks and months.
The two sides affirmed the commitment of the United States and Saudi Arabia to ensuring the stability of global energy stocks.
The American magazine Newsweek had previously said that Joe Biden does not recognise Mohammed bin Salman as the actual ruler of the Kingdom.
The magazine stressed in a report that "Bin Salman is not a friend of democracy, and he is certainly not a friend of human rights."
It added that bin Salman "is not a friend of America, and since Biden became president, he has not met him or recognised him as the de facto ruler of Saudi Arabia."
US media have previously highlighted Biden's intentional contempt for Mohammed bin Salman, beyond diplomatic norms in international relations.
In light of his deliberate marginalisation, the Washington Post said that bin Salman is suffering from a flagrant diplomatic crisis in his relations with the current US administration.
The newspaper reported that Biden refused repeated requests to hold a public meeting with Mohammed bin Salman or simply telephone conversation with him.
It cautioned that Biden criticised the Chinese and Russian presidents for not attending the summit in person to the global climate summit in Glasgow, while completely ignoring bin Salman's mention because he refuses to communicate with him leaves him an outcast in international forums.
The newspaper pointed out that Biden's contempt annoys Mohammed bin Salman, who had the strong support of former US President Donald Trump.