News
European pressure on the Saudi regime to stop its human rights violations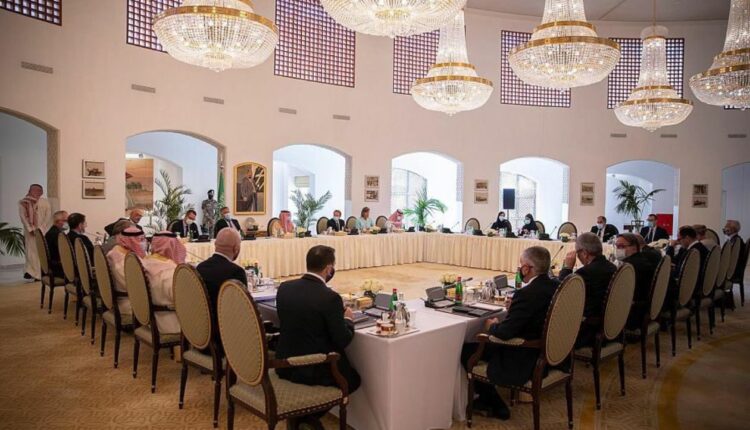 During an official meeting with a Saudi official, the European Union pressured the Saudi regime to stop its human rights violations.
Identical sources revealed that the meeting of the European Union ambassadors to the Kingdom with Saudi Minister of State for Foreign Affairs Adel Al-Jubeir included strongly worded European messages regarding Riyadh's human rights record.
Saudi sources said about the meeting that Al-Jubeir clarified the Kingdom's viewpoint on regional and international issues of common interest.
However, the sources revealed that the meeting came in light of the escalating European Union pressure on Saudi Arabia to stop its grave violations of human rights.
They pointed out that the union has recently intensified its pressure on the kingdom in light of the implementation of more arrest campaigns for male and female activists, according to the Khaleej 24 website.
In addition, the Saudi authorities have held unfair trials against activists and opinion leaders whom they have arrested over the past years.
The European Union calls on Saudi Arabia to shed light on the circumstances of the detention of human rights activists and the accusations they face.
It stressed that the detainees must be given due legal procedures to defend themselves.
Meanwhile, the European Union ambassadors stressed the need for Saudi Arabia to make a change in the human rights file and to release prisoners of conscience.
The same sources revealed that Al-Jubeir begged during his meeting with the ambassadors of the European Union to intensify their pressure in order to reach an agreement to end the war in Yemen.
They pointed out that Al-Jubeir informed the audience that a decision was taken by Crown Prince Mohammed bin Salman to end this war.
But Saudi Arabia – according to Al-Jubeir – does not want to appear that it has been defeated there, because this would constitute a great victory for Iran.
He reviewed a number of recent attacks launched by the Houthis deep into the Kingdom of Saudi Arabia.
He stated that Iran continues to supply the Houthis with advanced weapons, especially ballistic missiles and booby-trapped drones.
He noted that these weapons recently caused the injury of many civilians in Saudi Arabia, in addition to targeting civilian airports.
The European ambassadors affirmed their support for Saudi Arabia in this regard, but at the same time they stressed the need for Riyadh to stop its massacres in Yemen.
The senior Saudi official also asked the European Union ambassadors to tighten pressure on Iran regarding its nuclear program.
Al-Jubeir expressed Saudi Arabia's fears of the major countries returning to the nuclear agreement with Iran.
He stressed that the Kingdom considers this a victory for Iran and a crushing defeat for "moderate countries in the region."