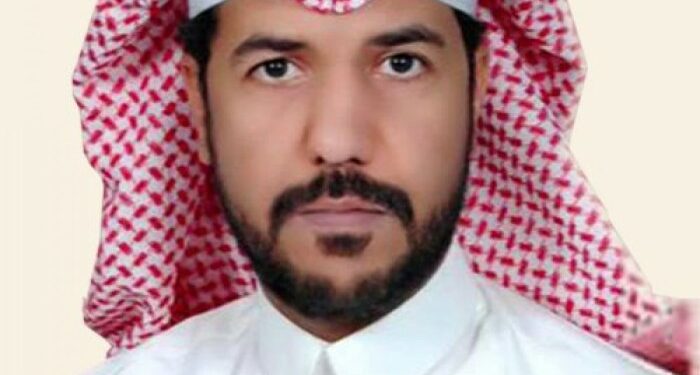 The Specialized Criminal Court of the Saudi regime has sentenced activist Khaled Al-Omair to seven years in prison.
The Prisoners of Conscience tweeted that the ruling against the activist Al-Omair came after false accusations of "leading an activity seeking to harm the security of the Kingdom."
Al-Omair was detained for submitting a complaint to the authorities against those who tortured him during his previous 10-year prison term, following his call to demonstrate solidarity with the Gaza Strip in 2008.
The Saudi authorities re-arrested Al-Omair in July 2018, six months after his first release.
Al-Omair worked in the Saudi military sector before he later resigned. His interest in reform began in 2000, and he was one of the signatories of all the reform statements issued ever since.
Al-Omair had previously sent a leaked message from inside his prison, calling for the rescue of prisoners of conscience in the Kingdom.
In his message, Al-Omair described his appearance before the Specialized Judicial Court on September 8, 2020, where the Public Prosecution accused him of leading a campaign on Twitter.
The letter stated that Al-Omair appeared before the court with his feet shackled. He refused to respond to the allegations of the Public Prosecutor due to his denial of his fundamental rights and the court's bias.
The ALQST organization for human rights revealed that the Saudi regime prevented the human rights activist from attending the funeral of his father, who died in March 2019.
Through its account on Twitter, the organization stated that Al-Omair asked to visit his father after his health deteriorated, but the Saudi regime did not respond to him until his father passed away.
It indicated that the Saudi authorities also refused to allow Al-Omair to visit his sick mother in the hospital.
Since 2017, the Saudi authorities have launched widespread arrest campaigns targeting preachers, sheikhs, human rights defenders, academics, media professionals and feminist activists.
They were accused of terrorism, plotting against the Kingdom, threatening social peace and stability, and cooperating with foreign parties to harm the country's security, among other charges.
They were all detained in unknown locations for long periods before they appeared in several prisons in Riyadh. Their relatives and close associates said that they were subjected to brutal and systematic torture, which significantly affected their health and caused the death of some of them.
Human rights reports indicated that secret trials were held for some of these detainees, which witnessed the Public Prosecution directing a lengthy list of charges against them, demanding severe sentences against them, most notably murder indiscretion, in addition to prolonged imprisonment.