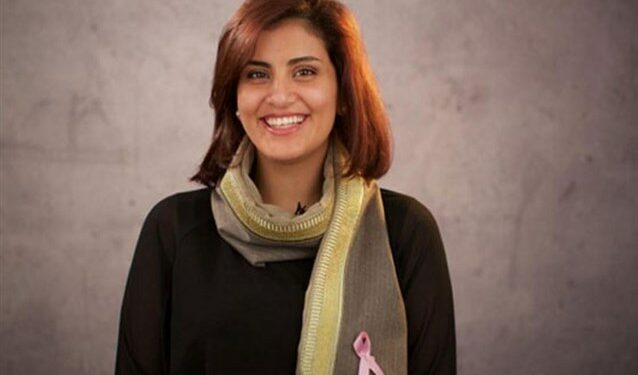 Al-Hathloul's family said that contact with their daughter, "Lujain," detained in Al Saud prisons, was cut off again.
Walid Al-Hathloul, the brother of the detainee, reported that communication with "Lujain" had been interrupted for more than three weeks.
Walid said that Loujain had not had any contact with the family for more than three weeks.
Al Saud authorities allowed the parents of a detainee of conscience Loujain Al-Hathloul to visit her for the first time in 6 months in prison, after severe pressure from international human rights organizations.
"Lina Al-Hathloul," the sister of the detainee, "Loujain", announced that her father and mother had visited her detained sister after her health condition deteriorated amid a hunger strike.
"My father and mother visited Jane today (August 31)," wrote "Lina" on her newspaper on Twitter. We learned that she went on hunger strike when detainees were allowed to communicate with their families while she was not allowed, her health deteriorated.
The tweet came a day after Lina's statements in which she expressed her family's great concern: "Because they have not heard anything from Loujain since June 9."
The political prisoner, Al-Hathloul, received the Berta and Karl Benz Prize from Mannheim, Germany.
Alia Al-Hathloul reported in a tweet on Twitter that her sister, detained in Al Saud prisons, won the German award on September 21.
Tweeters interacted with the news of the award for the human rights activist Al-Hathloul, who was detained for more than two years.
Mannheim, Germany has previously awarded the activist "Berta & Karl Benz" for the year 2019, in recognition of her "courage and role in defending the right of women to drive a car."
Alia and Lina Al-Hathloul received the award on behalf of their sister. The award bears the name of the inventor of the first Benz car (Karl Benz), in addition to his wife Berta, who was the first to drive the vehicle for a long-distance of 106 kilometres.
Mannheim Mayor Peter Kors said, "A woman's ability to drive is a given, but it was not the case in Saudi Arabia, which was the last country to grant women the right to drive."
Last June, France also honoured the human rights activist Loujain Al-Hathloul by winning the Freedom Prize 2020.
Loujain's winning the prestigious international award was a great embarrassment to the Al Saud regime, which has continued to arbitrarily arrest her since May 15, 2018, as part of a campaign of arrests that included activists and human rights activists, including Aziza Al-Youssef and Eman Al-Nafjan.
The reasons for the arrest of al-Hathloul remained unknown. Still, local media reported that the reason for the arrest was "transcending religious and national constants" as well as "communicating with suspicious foreign entities", which are vague charges that the regime uses to justify repression.
Human rights activists stressed the need for the immediate release of Al-Hathloul and not to place restrictions on her after the release, such as an arbitrary travel ban, for her to be able to collect her prize in person on October 2, next in Cannes, France.
Eight members of the US Congress previously nominated Jane Al-Hathloul for this year's Nobel Peace Prize, "in appreciation of her courage and efforts in the struggle for women's rights."