Saudi Plots
Abouammo's trial postponed, negotiations may lead to mitigation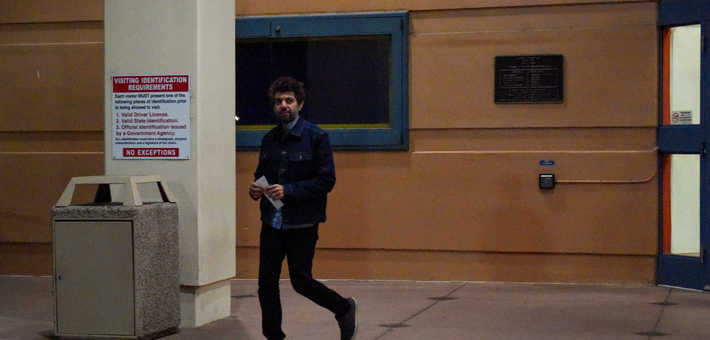 Lawyer of the Saudi citizen, Ahmed Abouammo, accused with helping the Saudi authorities spy on its critics, agreed with the Public Prosecutor in San Francisco to postpone the trial until after 22 October.
With this agreement, the public prosecutor and the lawyer enter into negotiations during this period, which may lead to Abouammo's cooperation with the US authorities in this case to reduce his sentence.
The Public Prosecutor in San Francisco, western United States, directed a list of charges against Saudi citizen Ahmed Abouammo including acting as an agent of a foreign country without notifying the US Department of Justice, money laundering, and tampering with evidence.
Abouammo, who is in US custody now, pleaded not guilty to the charges against him.
The case also includes two Saudi defendants, Ahmed Al-Mutairi, also known as Ahmed Al-Jabreen, and Ali Al-Zabara.
The lawsuit indicates that Abouammo, along with his fellow countryman Zubara, a former Twitter employee, took money from a high-ranking Saudi official to gain access to Twitter's internal systems, track down opponents and reveal their addresses and phone numbers.
If convicted, the Saudi suspect will face 20 years in prison and a fine that may exceed $600,000.
Al-Mutairi works as an assistant to Badr Al-Asaker, head of Saudi Crown Prince Mohammed bin Salman's private office, while Zabara is accused of using his position in Twitter to hand over information about Saudi dissidents.
A few days ago, the Public Prosecutor presented new evidence documented that Ahmed Al-Jibreen established a company to be as a cover for the transfer of information for the Smaat company run by Badr Al-Asaker.
The indictment was not only limited to expanding the charges and the accused, but also drawn its preamble more clearly, revealing how the operation took place, who were involved, and how Ahmed Al-Mutairi created a fake company that he used as a front to pay money to Abu Ammo, and also to transfer information to Riyadh.
The indictment also identified a Saudi official who was the mastermind of those operations, but did not name him, and referred to him as "Official 1".
Various American media sources suggested that this official was Badr Al-Asaker, who is the head of the private office of the Saudi crown prince, before he disappeared, which raised many questions at the time.
And this whole process – according to the indictment list – is run by a member of the Saudi ruling family who was not named, but referred to by Official 1.